Café Noir: Go For Dessert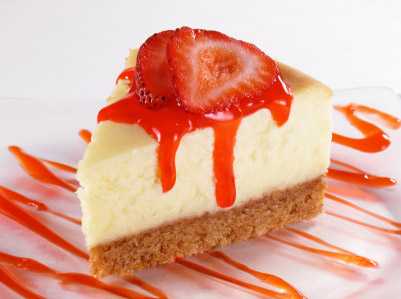 Yet another of Cairo 's coffee chains, Café
Noir serves up a European-style café experience that's well-rounded and inviting.
Offering a full menu, it's a nice place to chill for a few hours over some
decent food.
Set on two floors
that are divided into smoking and non-smoking areas, the large windows provide
a nice and well-lit vantage point for some people-watching. Booths or tables make
for varied seating, TVs offer distraction, and the service is prompt and
professional. However, the waiters may not always understand specific requests–
like Earl Grey tea with milk, which turned into green tea with milk– which
tasted poor. The added charge of a whopping 3.50LE for the milk was also
annoying.
However, Café
Noir does have good desserts, which is what they're famous for, and their
cheesecake (16LE) doesn't disappoint. The creamy vanilla cheesecake drizzled with delicious caramel sauce was
one of the best cheesecakes ever sampled in Cairo. However, on second visit, we're sad to report it wasn't as fresh, and
the strawberry flavour just wasn't the same; so you've been warned.
The food menu's large
selection is good if you're hungry; but it's nothing special. They offer salads, sandwiches, wraps,
burgers, pastas and even meat dishes. The chicken Caesar salad (24LE) was overdressed with greasy croutons, dry
chicken, too much lettuce and quite a lot of parmesan cheese.
Drinks fared
better, and of the many options– including coffees, teas, hot chocolate, cider,
smoothies, shakes, Italian sodas and fresh juices– the lemon and mint (10LE),
though an artificial green colour, tasted good, and the latté (13LE) was an
attractive three-layered affair.
Clean, airy,
modern, comfortable and reasonably priced, Café Noir holds its own against the
big-name chains. With karaoke starting at 8PM nightly, it's evident that people
enjoy spending time there too.