The Cairo 360 Editor's Choice Awards 2014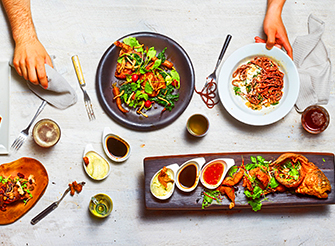 Cairo 360 is proud to announce the launch of the 2014 edition of the Cairo 360 Editor's Choice Awards – an exclusive seal of approval recognising the absolute best that Egypt's capital has to offer.
Since its launch in 2010, Cairo 360 has been relentless in discovering every nook and cranny in this occasionally frustrating, but never boring, city – be it at top, international hotels along the Nile, or in the narrow streets of Downtown. This endeavour has cemented Cairo 360 as a reliable source of information and opinion for locals and tourists alike.
Naturally, each of our writers has, over the years, been treated like a human rolodex by friends, family and readers alike, when it comes to things to do in Cairo. We all have our favourites, but the Cairo 360 Editor's Choice Awards acknowledge the handful of venues in in the fields of dining, nightlife, hospitality and shopping that stand a cut above the rest in providing a truly excellent experience.
Of over 5000 reviews, covering 3000 restaurants and cafes, 100 bars, 3000 shops and 30 hotels, only 101 winners were chosen after a series of decisive – and often heated – meetings between Cairo 360's editors and writers.
Taking into consideration a set of stringent criteria including quality of product, service, value-for-money and longevity amongst others, this exclusive list has been put together to hail the few among many that have come to make Cairo the eclectic and endlessly fascinating rabbit-hole of riches that it is today.
Check out the Cairo 360 Editor's Awards page for all the winners and let us know what you think!