The Quiet Ones: Atmospheric Horror Loses Steam Early On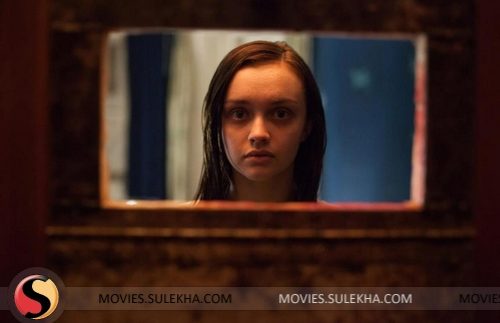 Offering a more scientific approach to demons and the possessed, The Quiet Ones manages to build the right kind of atmosphere, but not enough substance or structure to carry its all-too familiar premise.
The story is set in the year 1974 and follows the life and work of an Oxford University professor, Joseph Coupland (Harris). His latest teaching experiment is centred on Jane Harper (Cooke); a deeply troubled and disturbed young woman who has been showing signs of someone possessed by an evil spirit.
In order to provide her with the help that she needs, Coupland believes that there is a more logical explanation to her behaviour and that the paranormal happenings surrounding Jane are only manifestations of her internal negative energy which, if directed elsewhere, can help free her.
However, when the funding for his experiment gets pulled, Coupland turns to his students, Brian (Claflin), Krissi (Richards) and Harry (Fleck-Byrne), for support and decides to move the experiment to his secluded house in the countryside. Using sleep deprivation as a primary interrogating tactic, Coupland begins to dig deep into Jane's psyche; however, as the revelations become more and more disturbing – and dangerous for everyone involved – Brian begins to wonder whether they are in fact dealing with a real demonic presence and whether their professor's intentions are to be trusted.
Directed by John Pogue, the plot builds nicely and although it does get a little messy and awfully confusing at times, there are still plenty of absorbing and interesting elements working in its favour. The cinematography is one of the film's strong features, capturing a 70's retro feel wonderfully; from the set-design to the use of grainy filters, the hours put in to making the story feel as authentic as possible is evident throughout.
The performances, meanwhile, which include Harris as the delightfully creepy professor and Cooke as the equally chilling patient, are another of the film's saving grace, but even that manages to get lost along the way.