Alpha & Omega: Cheesy Wolf Love
Christina Ricci

Hayden Panettiere

...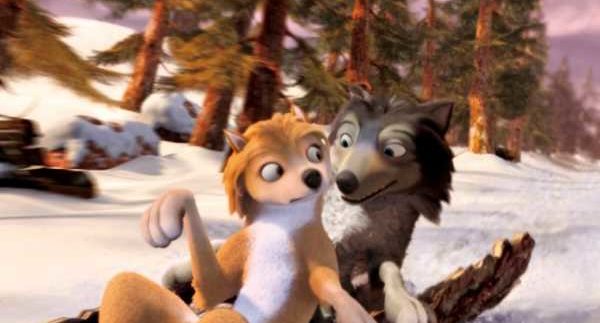 To say that Alpha and Omega is a forgettable
family-friendly film would be giving it too much credit. The lazy mix of
charming furry animals and teen romance is not particularly offensive; but it
is mind-numbingly uninteresting and predictable.
The film is frivolous in the
worst sense, and contrived to the point that it makes you feel rather ashamed
of yourself for watching it. Even the cute comedic elements feel like desperate
duds.
Set in the Canadian
wilderness, Alpha and Omega tells the story of the wolf couple Humphrey (Long) and Kate (Panettiere). The two
grew up inseparable, always playing together; but when adulthood sets in, they
have to go their separate paths. Kate trains to become an alpha wolf, while Humphrey
stays behind with a group of omega peers.
Since wolf pack customs frown
upon any form of interaction between the two classes, let alone allowing them
to couple; the two bury any feelings that they once had for each other and move on
with their lives. That is until they are both caught by human hunters, who
take them to a natural reserve in Idaho so that they can mate and populate the
area.
Humphrey and Kate escape and embark
on a long journey back home, and in the process, their relationship rekindles.
Add to the mix some force-fed lessons about the importance of family, tradition
and loyalty; and you end up with a second-rate Lion King storyline to spice up the romantic tension.
The film's 3D animation is
adequate yet unexceptional. The subtitles are added digitally, so the colours
and images pop off of the screen. Hopefully, cinema theatres in Cairo will continue to
use this process to screen 3D films, as it doesn't add the murky layer of
static that regular subtitles usually do.
With all its shortcomings, kids under six might
still enjoy Alpha and Omega's barrage
of cute furry animals and the easy-to-follow storyline. However, anyone who has
ever seen a Disney film before may find the film to be a poor rehash of an
all-too-familiar story. With the number of considerably superior animations out
in cinema theatres now, you're better off watching one of them instead.