Annie: Insipid Update of Stage Classic
Bobby Cannavale

Cameron Diaz

...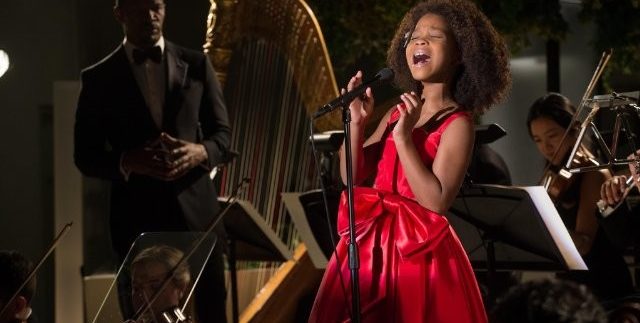 With already over a dozen screen and stage adaptations over the years, Annie finds itself on the streets of modern-day New York in Will Gluck's updated 2014 version.
While Gluck has the eponymous character living in foster home – as a pose to an orphanage – the set-up is largely unchanged; Annie (Wallis) longs to be reunited with her parents, before a PR opportunity for business mogul, Will Stacks (Foxx), sees our heroine invited to the billionaire recluse's lavish home for a week.
As the third screen adaptation of the beloved musical – which started life as a comic strip – Annie has little to offer in the way of innovation and even its updated backdrop is used superficially, often feeling cheesy, sentimental and just plain forced.
Following unanimous acclaim and an Oscar nomination for 2012 indie-hit, Beasts of the Southern Wild, Wallis displays the same magnetic energy and charm, while Jamie Foxx does Jamie Foxx in the role of Will Stacks – which is, by no means, a bad thing. It's not often that a performance affects a film so negatively, but serial over-actor, Cameron Diaz, takes her melodramatic antics to a whole new level and is over-the-top in the most grotesque of ways as Annie's negligent and terminally angry foster-mother.
Surprisingly numb and riddled with cutesy clichés, even the musical pieces suffer from some not-so-subtle auto-tune tweaks. Despite the novelty of the updated setting, the whole thing s utterly unsatisfying; this is nothing short of a terribly mishandled disaster of a film that manages to negate everything and anything that made Annie a stage classic.
In the end, the overall aesthetic of the film shows a complete misunderstanding of Annie's theatrical roots and what makes a musical work.