Big Hero 6: Charming, Marvel-Inspired Disney Animation
Damon Wayans, Jr.

Daniel Henney

...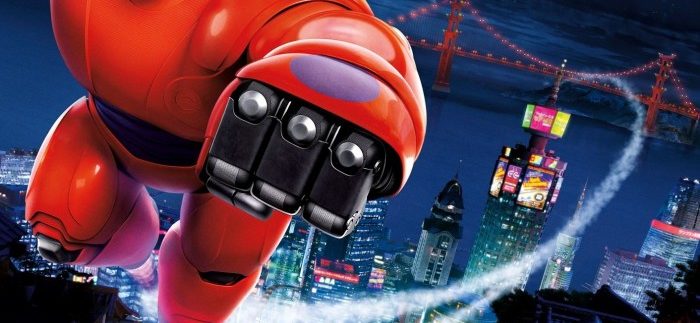 Big Hero 6 marks the fifty-fourth animated feature in the Walt Disney Animated Classics series and in its very first collaboration with the folks over at Marvel Comics, this latest animated adaptation of the lesser-known superhero comic of the same name, has managed to breed something that is best described as both painfully adorable and marvellously ingenious.
Written and adapted to the screen by an army of writers, Big Hero 6 is set in the futuristic town of San Fransokyo and it revolves around Hiro Hamada (Potter); a fourteen-year old science wiz who spends most of his days creating and operating small robots.
Raised by his adoring Aunt Cass (Rudolph), Hiro –who graduated from high school at the tender age of thirteen – loves to use his creations to compete in underground 'bot-battles' for money, while his older brother Tadashi (voice of Henney) – a science geek himself who is currently attending the self-proclaimed Nerd School – enjoys creating robots for other, more sensible purposes. While visiting his brother during one of the classes with Professor Robert Callaghan (Cromwell), Hiro becomes instantly inspired and decides to enrol in the robotics university as well.
Naturally, his admittance project – mentally controlled micro-robots – is a big hit, however, after a tragic family incident occurs, Hiro's future in the industry of robotic engineering is put on hold as his life becomes filled with sorrow and dread. Having pretty much given up on life, Hiro's heavy heart is soon lifted when he accidentally activates his brother's latest creation, Bymax (Adsit); an inflatable medical-assistance robot who soon begins to heal the hurting boy and help him get back on the right track.
Strip it away from all of its high-tech mechanisms and space-age super heroism, Big Hero 6 is at the end of the day, a story about a boy and his friend. Mixing the cultures of East and West, Big Hero 6 is told with plenty of heart, humour and visual flamboyance; the film engages, though its point of attraction will hit hardest with young teens. Correspondingly, the imagery is almost eye-popping – definitely worth seeing in 3D – and the action sequences are genuinely exciting.
On the downside, if you can really call it that, is that the film – especially in the second half – seems to go a bit crazy on the action, pushing the endearing relationship between Hiro and his almost house-broken robot to the back seat.
Nevertheless, this miniature flaw is easily overlooked thanks to Bymax; a dangerously adorable new character who, just like the film itself, is bubbly, charming and, most of all, extremely entertaining.