Captain America: The Winter Soldier: Gritty, Politically-Themed Superhero Sequel
Anthony Mackie

Chris Evans

...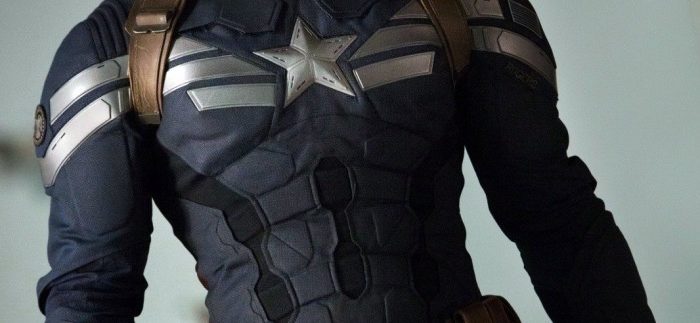 Box office numbers will tell you that Captain America: The First Avenger was a hit, but under all the hype and dollar signs, the film itself was rather forgettable and only really served to introduce the icon comic book superhero into the increasingly intricate Marvel Universe. This time, however, the ageless superhero returns in the surprisingly gritty and thoroughly exciting politically-inspired sequel, Captain America: The Winter Soldier.
Directed by Anthony and Joe Russo, Captain America: The Winter Soldier picks up two years after the events of The Avengers as Steve Rogers – aka Captain America – (Evans) is trying to get accustomed to modern life in Washington DC.
'Cap' is soon called to action when a S.H.I.E.L.D ship is attacked. There, he runs into Natasha Romanoff – aka Black Widow (Johansson) – where he soon learns that S.H.I.E.L.D and Nick Fury (Jackson) have been harbouring secret plans for a colossal global spying network project which will eventually allow for crimes to be detected before they actually happen.
The idea of such an extensive spying network doesn't sit all too well with the wholesome. Old-fashioned superhero, but is reeled back into duty by the sudden appearance of the Winter Soldier (Stan); a fearless Soviet agent whose ambiguous motives compel Captain America to dig deeper into the murky origins of S.H.I.E.L.D, armed with a heavily encrypted data that the agency chases him down for.
One of the most surprising and refreshing elements of Captain America: The Winter Soldier, is the film's rather dark tone, which plays of beautifully against the flashy aesthetics of the Marvel world. The film also manages to abstain from the excessive use of the computer generated imagery – in favour of real live-action – and as crazy as that may sound for a world ruled by superheroes, there is an air of authenticity surrounding the entire production.
As the man himself, Evans is given a little bit more weight to work with this time around and he handles the role of a man trying to get to grips with an increasingly complex world perfectly. Similarly, Johansson, as a sexy and loyal sidekick haunted by her past, is just as engaging while Redford – in a surprise supporting role – manages to bring in an incredible amount of gravitas to the proceedings. Coming out as the new villain on the block, Stan offers a mesmerising performance and serves to be, by far, one of the most intriguing and terrifying Marvel villains to date.
Playing out as a 1970s-esque political thriller as well as an action movie, it's safe to say that Captain America: The Winter Soldier is quite possibly the best chapter of the Marvel Universe.