Charlie St. Cloud: Torn Between the Living and the Dead
Amanda Crew

Charlie Tahan

...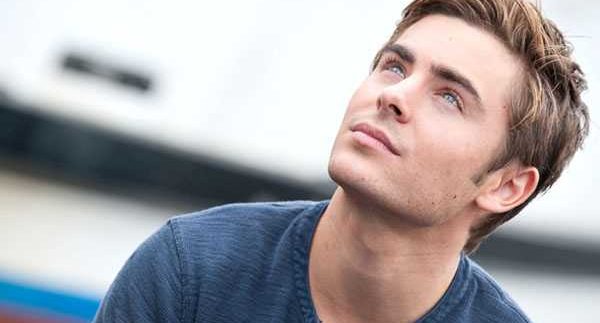 If you like mild tearjerkers and/or have a thing for Zac Efron; then Charlie St. Cloud is the film for you.
To put the film in perspective, Efron announced his involvement during the
Kid's Choice Awards. That doesn't mean that the film is solely for children– it
does lack their rich imagination– but Charlie
St. Cloud may only appeal to viewers looking for warm Kodak moments and
tragic romance.
Charlie St. Cloud (Efron) and his brother Sam (Tahan) live in a
breathtaking seashore town where the sun seems to be perpetually setting and washing
the air with a golden glow. Despite the slight age difference, the two brothers
have a strong bond that transcends their own mortality. During a car trip back home, Charlie and Sam suffer great injuries in an unfortunate car crash, and
for a moment, they both seem to have died; until Charlie
miraculously returns to the living.
Charlie is hit with grief and guilt over Sam's death, leading him to storm through the
woods during his brother's funeral. Something magical happens; Sam's spirit
reappears before Charlie to comfort him, and in return; Charlie promises Sam to
join him every day at sunset for baseball practice.
Charlie keeps good on his promise for the next five years; then he meets
Tess (Crew), a free-spirited sailor that plans to sail all around the world
with her boat. The encounter puts Charlie in a tough position, having to choose
between his dead brother (i.e. the past) or his new love (i.e. the future).
Charlie St. Cloud's blend of fantasy
and heartthrob romance offers a nice twist, and the soothing seaside scenery
makes for mesmerising visuals at the very
least. Both Efron and Crew exude enough sorrow and torment to carry the film
through; but aside from the tragic loss of a brother, the film is too careful
to burden its leads with anything more than a sigh. The film's middle section
is composed of nothing but pleasant exchanges and wistful epiphanies.
There is no question about how the film will end, but there are a few
pleasant surprises to be found along the way. It's still predictable through
and through, and there is nothing that makes Charlie St. Cloud stand out from any other dreamy romanticised film;
except maybe Efron's deep-blue eyes.