Dawn of the Planet of the Apes: Moving Sci-Fi Sequel
Andy Serkis

Gary Oldman

...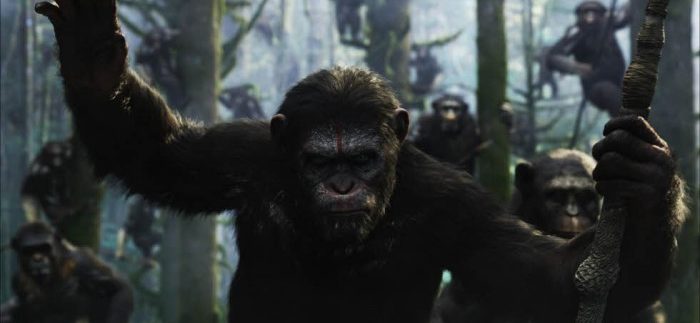 Dawn of the Planet of the Apes, the sequel and direct follow-up to the 2011's Rise of the Planet of the Apes, offers a refreshing and surprisingly poignant new chapter to one of the longest-running franchises ever; struggling to recapture its old glory.
Directed by Matt Reeves, Dawn of the Planet of the Apes begins its story years after the conclusion of its predecessor where the simian flu outbreak, caused by an accidental experiment involving lab chimpanzees, has claimed the lives of hundreds of millions of people across the globe.
Now, in a dystopian and desolated city of San Francisco, a small number of survivors – led by war-worn general Dreyfus (Oldman) and his right-hand man, Malcolm (Clarke) – are facing further devastation unless they can get their hands on an alternative power source which will allow them to contact the outside world and call for help. The only way they can do that is if they make their way to a nearby dam. However, their much-needed power source is located in the heavily-populated woodland ape-nest which is now ruled by the genetically enhanced and incredibly sophisticated ape leader, Ceaser (Searkis) and his ever-so mistrusting lieutenant, Koba (Kebbell).
After a disastrous first run-in with the apes, Malcolm and his team of volunteers are soon granted Ceaser's permission to work on the dam. However, Ceaser's willingness to help the humans soon creates a divide in his own tribe when Koba, someone who sees war as the only way to preserve their existence on the planet, starts putting his own plans into motion.
What makes Dawn of the Planet of the Apes work is the fact that the story never feels rushed, takes its time to build and manages to embody the poignancy and the sadness of its premise with a great deal of heart. Pleasingly, the apes are the film's primary focus, and the challenge of bringing these wonderful and incredibly sophisticated creatures to life is met with extreme precision and technical marvel.
If only there was a category for best motion-capture ape performance of the year, then there would be no doubt that the honour would go directly to Searkis and Kebbell whose incredible talent, determination and devotion to the role seepsthrough their wooly and heavily-patted suits. As a man caught between right and wrong, Clarke offers a credible performance, while Oldman and the rest of the human-cast never came to overpower and steal the limelight away from their furry equals.
All in all, Matt Reeves' Dawn of the Planet of the Apes delivers one of the most exciting and moving sci-fi experiences of the year; undoubtedly one of the best in the franchise.