Dying of the Light: Late Entry for Worst Film of the Year
Anton Yelchin

Irène Jacob

...

Action & Adventure

Drama

...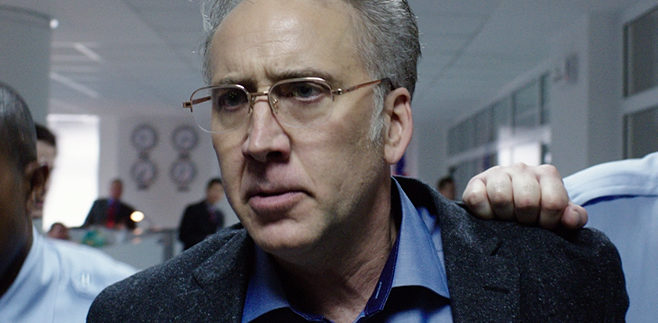 Arriving in cinemas in a tornado of controversy, the behind-the-scene chaos of Paul Schrader's Dying of the Light is much more interesting than the film itself. The man who penned classics like Taxi Driver and Raging Bull was quick to distance himself from the project ahead of its release after some rather sticky backstage problems with the producers.
Centred on bitter veteran C.I.A agent, Evan Lake (Cage), the thriller is essentially a revenge story, with the hero of the piece holding a ceaseless grudge against at-large terrorist, Mohamed Banir (Karim).
After his employers begin to push him into retirement, his young protégé, Milton Schultz (Yelchin), finds a lead on the whereabouts of Lake's long-time nemesis, sending the two on a perilous hunt in Kenya.
Six or so weeks before its release, Schrader posted a message on his official Facebook page, reading "We lost the battle.'Dying of the Light,' a film I wrote and directed, was taken away from me, reedited, scored and mixed without my input."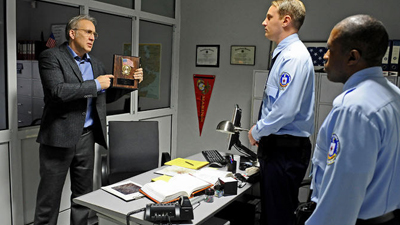 It's something that becomes apparent pretty soon into the film, with the film's cinematographer, Gabriel Kosuth, also washing his hands of the released version of the film, saying that he was "denied the possibility to accomplish in post-production what is any cinematographer's duty."
Whatever the claims may be, the reality of the final outcome is farcical. Nothing about Dying of the Light makes sense; everything about the narrative feels rushed, over-explained and inflated by its seemingly bizarre and hard-hitting score.
In the middle of the mess is poor Nicolas Cage – a man who will, more than anyone else, suffer the butt of ridicule for the universally panned film. In the actor's defence, there's little anyone could have salvaged from the train-wreck film and even the most skilled of actors would have struggled to come out of this looking anything but ludicrous.
There are moments where Cage's trademark subtle grit falls into place with the storyline and just the very notion of a damaged and imperfect agent is a timeless set-up for any thriller; unfortunately though, regardless of the clash between Schrader and the producers, this is still a bland, unintelligent thriller – and that word should be used in the loosest sense.