Freelancers: Tedious Rogue-Cop Drama
50 Cent

Forest Whitaker

...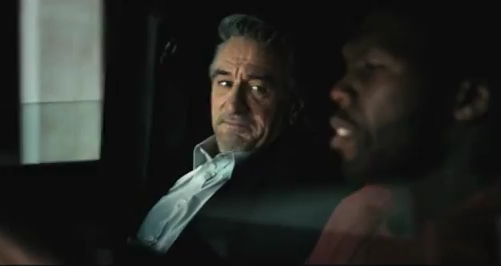 With a star-studded cast that includes two Oscar-winning actors, a successful musician and a two-time Emmy award winner, you'd think that Freelancers is without a doubt, a homerun. Regrettably, as soon as it hits the screen, those hopeful assumptions come tumbling down and you quickly realise that you're in for a night of cinematic torture.
An ex-con, Malo (50 Cent), decides to follow in his slain father's footsteps and joins the NYPD. This way, the memory of his father, whose murder he witnessed as a child, can be honoured and will unquestionably keep Malo on the right side of the law. He soon falls in to the rogue hands of Sarcone (De Niro), Malo's dad's former partner. Sarcone puts him through many tests and tribulations of loyalty, trust and respect in order to see whether he's got what it takes to become a part of his 'cops gone wild' crew. Sarcone's right-hand man is LaRue (Whittaker); a coked- up crook, who takes Malo under his wing and starts showing him the ins and outs of the world of corruption. On the road to hell, Malo soon discovers the real truth hiding behind his father's death and starts sketching out his revenge.
One of the most disturbing things in this story is the weakness and utter incompetence of Curtis '50 Cent' Jackson as a leading man or as an actor altogether. No use was made out of the fact that he was surrounded by great talent, his game fell flat, and he mumbled his way throughout the whole film.
Even though the 'big boys', De Niro and Whitaker, have a track record of outstanding performances that any artist would dream of, their roles seemed to be lost and confused. Whitaker settles on an over the top performance and De Niro has his signature expression plastered on his face for the entire time.
A surprisingly short on-screen time was set aside for the bad-boy Brit (Jones). Playing a drug-dealer that Malo and his crew visit, Vinnie's performance was the only breath of fresh air to this rather stale acting combo.
The story as it stands, is one of no morals, no substance and no profundity. It starts out promising and it could have gone places, however, the know-how and skill seems to have been lost on the director, Jessy Terrero.
Overall, Freelancers mimics the story of Training Day, and not in a good way. If you're in the mood for a penniless drama filled with rogue cops on a seemingly bad power trip, then this is the film to see.