Hercules: Entertaining but Forgettable Action Flick
Dwayne Johnson

Ian McShane

...

Action & Adventure

Science Fiction

...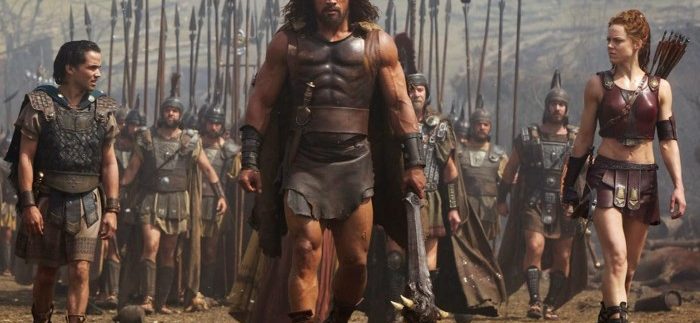 Loosely based on the graphic novel, Hercules: The Thracian War, this is the second film of 2014 to depict the legendary Greek warrior, after the rather disappointing The Legend of Hercules.
Hercules, starring former WWE wrestler, Dwayne 'The Rock' Johnson, in the titular role, offers enough action and bravado while to distract from the film's overdone and one-dimensional premise.
Having earned the title of legend – for being the son of Zeus and the mortal Alcmene –Hercules (Johnson), along with his loyal band of warriors Autolycus (Sewell), Atalanta (Berdal), Amphiaraus (McShane), Tydeus (Hennie) and Lolaus (Ritchie) is now a cold-hearted mercenary that travels the country to dig for gold.
Haunted and tormented by his turbulent past, Hercules looks for a way to retire and retreat from his life as a mercenary. Soon, he is approached by Ergenia (Ferguson); the daughter of Cotys (Hurt), the King of Thrace, with an offer to assist the King by training his army of farmers, and helping him defeat the threat of attack by the ruthless invader Rhesus (Santelmann).
Hercules is happy to take on the challenge but as he delves deeper into battle, he realises that he cannot escape his past and if he is to prove that he is worthy of the title, he must first face his demons before he can ever reclaim his position as the legendary demigod.
The one thing that Brett Ratner's Hercules gets right is the casting. Dwayne Johnson is the perfect choice for the role and thanks to his figure, infectious charm and overall presence, he manages to carry most of the film on his broad, muscular shoulders. Unfortunately, the same cannot be said for the supporting cast, whose impact and significance to the story is of little consequence.
Hercules is filled with plenty of violent, sword-swinging action and the battle scenes are, for the most part, pretty brutal but equally interesting to look at. As for the drama and the sentiment behind the story of a fallen hero, well, it's nonexistent. Ratner infuses plenty of humour and wit into the proceedings– a la Indiana Jones – as well as a few heavyweight moments that are meant to demythologise the renowned figure, which, unfortunately only serves make the film unfocused.
Often bloody, occasionally silly, but admittedly entertaining, Johnson stands to be the only reason to see Hercules; an amusing but relatively forgettable story of the legendary warrior.