Here Comes the Boom: Flavourless Comedy
Henry iInkler

Kevin James

...

Action & Adventure

Comedy

...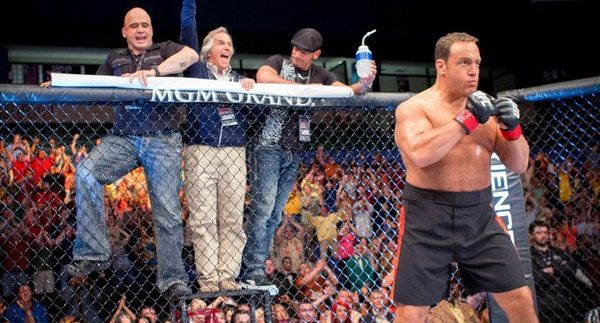 Yet another disappointing harvest from the 'Happy Madison' production house. Director Frank Coraci (Click, Waterboy) along with Kevin James – a profiting disciple of Adam Sandler – are the brains behind this flabby and tasteless story. The excessively eager-to-please Here Comes the Boom aims low, missing the entertainment mark completely.
Here Comes the Boom follows the story of a high-school biology teacher, Scott Voss (James), who, over the years, has lost his passion for teaching. Extremely apathetic, his days in the classroom are spent by snoozing and ignoring his students. But when budget cuts threaten the school's music program and the job of its music teacher and close friend Marty Streb (Winkler), he decides that the only way to raise the money needed to save the music is by becoming a mixed martial arts fighter on the side- as clearly, that's the only way to raise money these days.
Time is of the essence, with having only until the end of the school year to raise the money; Scott enlists an MMA teacher Niko (actor and real-life fighter Bas Rutten) to train him for low-stakes cage fights that nonetheless pay well, even if you lose. Scott's determination and dedication to the task don't go unnoticed and impresses the high-school nurse Bella (Hayek), who Scott has been trying to woo for a while now.
The now much slimmer and slightly more serious James (TV's King of Queens) involves himself in a lot of rubbery pratfalls and wounded double-takes, which are not all that bad, for the most part. Hayek, in the role of an eye-catching school nurse, resorts to constant sour putdowns which are delivered with such surgical. If this doesn't get you all warm and fuzzy, the film also has a subplot about a group of immigrants becoming American citizens.
Here Comes the Boom looks like a rush-job, thrown together over a couple of beers. The story seems a little far-fetched and full of clichés taken from other, better films. It's a sports film, and save-the-arts film, all rolled into one, where the jokes are very few and far between.
On the plus side, the film's cinematic fight scenes are filmed using POV shots and nifty camera angles that put the audience right inside the ring with the fighters.
Overall, Here Comes the Boom is not a heart-warming story where a high-school teacher saves the day; it is a very expensive and bland commercial for the UFC (Ultimate Fighting Championship).