Hours: Paul Walker's Penultimate Performance
Genesis Rodriguez

Paul Walker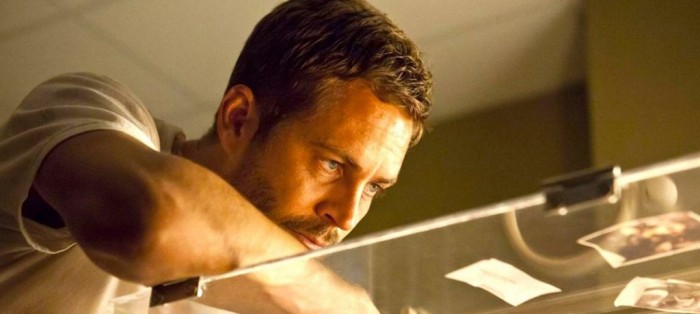 Following Paul Walker's untimely death last year, there's an air of sadness and despair surrounding his penultimate performance in Hours; an extremely confining, peculiarly moving survival thriller.
Set in New Orleans in 2005, the story begins with Nolan Hayes (Walker) rushing his wife, Abigail (Rodriguez), into a Louisiana hospital as she goes into labour, just as the infamous Hurricane Katrina starts picking up speed and strength.
Abigail doesn't survive the childbirth, leaving Nolan behind to take care of their five-week premature daughter, who has been placed in an incubator and needs constant supervision, to ensure she survives the next 48 hours.
However, when the hurricane finally hits, the hospital is forced to evacuate the building; unable to ensure a safe passage for Nolan and his daughter, he is forced to stay behind and take care of her, alone. Things get even worse when the hospital's power goes out, leaving Nolan to fight for his daughter's life, all the while working on a rescue plan for them both.
Following Vehicle 19, Pawn Shop Chronicles and Fast & Furious 6, Hours marks Walker's fourth film in the last year. Despite his obvious acting limitations, he tackles the role remarkably well, offering a seemingly earnest, well-balanced performance of a husband overcome with grief, and a father who is willing to do everything in his power to save his newly-born child.
Hours also marks Eric Heisserer's Hollywood debut, and the filmmaker – who also penned the script – manages to create a relatively suspenseful thriller, which uses the destruction of Hurricane Katrina as a way of building tension and anxiety throughout. Set entirely in the spacious halls of the hospital, the film becomes a little stifling as the scene transitions are on the slow and repetitive side.
Despite its predictable plot, Hours still makes a worthy thriller. Released in the US only two weeks after Paul Walker's passing, the film sadly shows that the sun-kissed boy from the Valley was quite possibly ready to be taken seriously.