How to Be Single: Cliched Rom-Com Offers Nothing New
Alison Brie

Dakota Johnson

...
Released in time for Valentine's Day, Christian Ditter's How to Be Single is an atypical and predictable rom-com which comes forward with the intent of warming hearts, but fails to do so in any real way.
The film is centred on twenty-something year-old Alice (Johnson), who, after four years with her college boyfriend, Josh (Braun), suddenly decides to put their relationship on hold so that she can get the taste of what it's like to be single in New York.
Moving in with career-obsessed older sister, Meg (Mann), our heroine soon meets and befriends Robin (Wilson) – a party girl who's excited to take her somewhat inexperienced new buddy under her wing. Her first one-night stand lands her in the lap of womanizer, Tom (Holm), who in turn has begun to develop feelings for uptight, online-date-searching, Lucy (Brie) – are you still with us?
Based on the novel of the same name written by Liz Tuccillo – who also happens to be the co-author of the popular 2009 self-help book, He's Just Not that Into You – this is a film that tried to draw on the kind of exploits Sex in the City set women and TV in film, but fails to follow through with any kind of substance.
How to Be Single certainly touches on some relevant issues, but the story's lazy approach and derivative plot undermines any kind of statement the film tries to make – after all, comedy needn't be hollow and the best comedies are do have substance.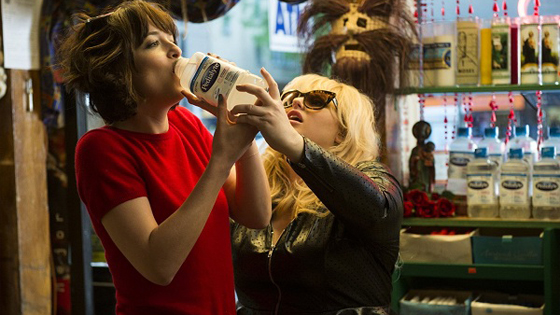 The film suffers from strange technical and creative decisions, too; the editing doesn't do the plot any favours, jumping and cutting from one strand to another with very little fluidity or logic.
Johnson returns to her comedic roots as the giggly and out-of-her-depth relationship rookie and' for the most part, she manages to keep her character relatively engaging while Wilson, in her always-the-bridesmaid-never-the-bride type arc, never really comes across as anything more than a one-dimensional character that serves as more of a plot device of convenience.
Essentially, despite its solid cast, How to Be Single is one big rom-com cliché and while it does manage to land a few relatively funny moments, there's nothing here you haven't seen before.