If I Stay: Fluffy Tear-Jerking Teen Drama
Aisha Hinds

Chloë Grace Moretz

...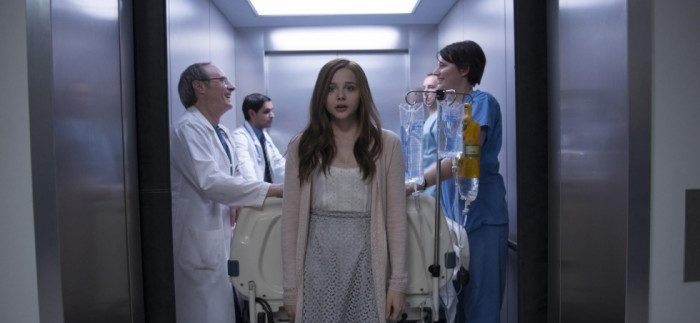 Following in the footsteps of the 2014 teen- tear-jerker, The Fault in Our Stars, R.J Cutler's onscreen adaptation of yet another best-selling young-adult novel explores the perils of young love in the terribly formulaic and melodramatic, If I Stay.
The story is centred on Mia (Moretz); a shy high-school junior who dreams of one day becoming a great concert cellist. Her super-cool, rock-loving parents, Kat (Enos) and Denny (Leonard), are very supportive of her dreams; however, Mia – who constantly doubts her own talent – is not so sure that she will be able to make the cut when she auditions for the Julliard School of Music in New York.
As Mia awaits the news that will determine her future, her relationship with Adam (Blackley), the lead singer of a local rock band, is not doing so well, as his career and schedule begins to take him away from the relationship. Uncertain what her future holds, Mia's world is soon turned upside down when she and her family are involved in a horrifying car accident that leaves both her parents dead, her younger brother Teddy (Davies) fighting for his life and Mia in a coma.
Stuck in between the two worlds, Mia begins to undergo a lengthy out-of-body experience and soon finds herself examining and questioning her entire life – through a series of flashbacks – and quickly comes to the realisation that it is up to her whether to let go and walk towards the light – literally – or wake up and deal with the fact that her life, as she knew it, will be forever changed.
Scripted by Shauna Cross, If I Stay does very little to break away from the usual patterns of young-adult novel adaptations and once again lends its entire focus on the workings of a romance between two young teens under the burdens of life and big decisions. Weighty subjects are thrown around, but never fully explored and the gaps in the logic – mostly to do with the supernatural part of the tale – are vast and, frankly, a little baffling.
Nevertheless, Moretz proves to be a reliable and capable lead, though the chemistry shared between her and Blackley doesn't really resonate. As her extra-hip parents, Enos and Leonard, came off as a little forced – and a little hard to take seriously – while Keach, playing Mia's loving grandfather, is the only one who brings a bit of sincerity to his role.
Told mostly through flashbacks, If I Stay is paced well and there is certain lightness to its step. However, it's all a little bit too cutesy to take seriously.