In the Blood: B-Rate Action Flick
Amaury Nolasco

Danny Trejo

...

Action & Adventure

Thriller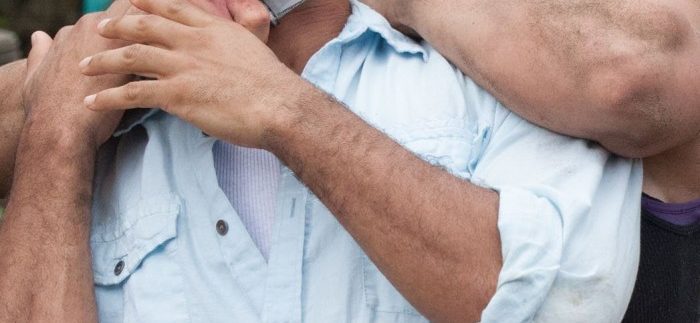 Former MMA fighter, Gina Carano, is back on the big screen showcasing her derriere-kicking skills as an unforgiving and merciless action-heroine in John Stockwell's latest thriller, In the Blood.
The film is cantered on newlywed couple, Ava (Carano) and Derek Grant (Gigandet), who have decided to spend their honeymoon under the tropical sun of the Caribbean. After years of drug abuse and his lavishly wealthy father's objections to the marriage, Derek is ready to put his troubled past behind and live a healthy and blissful life with his new bride.
Once there, they are quick to befriend local swindler, Manny (Cordova), who promises to show the couple a good time by taking them to a local club. They run into a bit of trouble with local gangster, Big Biz (Trejo) – and a day of zip-lining fun. Unfortunately, their daring excursion soon turns into a nightmare when Derek experiences a terrible fall, landing him in the hospital with internal bleeding.
However, when Ava reaches the hospital – after initially being denied the permission to ride with him in the ambulance–her husband is nowhere to be found. Unable to understand what has happened and after failing to raise concern with the local authorities – especially suspicious police chief, Ramon Garza (Guzman) – Ava heads out alone to find her husband.
Carano managed to retain a relatively ferocious presence throughout the film's rather shaky duration; however, even though she has the power and the physique needed to battle her way through an army of men, her acting limitations are evident to see. The chemistry between her and Gigandet is filled with uncertainty and doubt – and that's probably the films biggest drawback – while the rest of the supporting cas , seem misplaced and withdrawn.
Part mystery, part action-thriller, In the Blood is a terribly contrived and poorly constructed film that lacks character. The action is relatively solid, but Carano's skills are hard to appreciate – let alone keep up with – thanks to the excessive use of shaky-cam shots and obscure angles, which, just like the rest of the story, fail to focus and engage.