Leap Year: A Free Trip to Green Ireland
Amy Adams, Matthew Goode, Adam Scott, Kaitlin Olson, Peter O'Meara, John Burke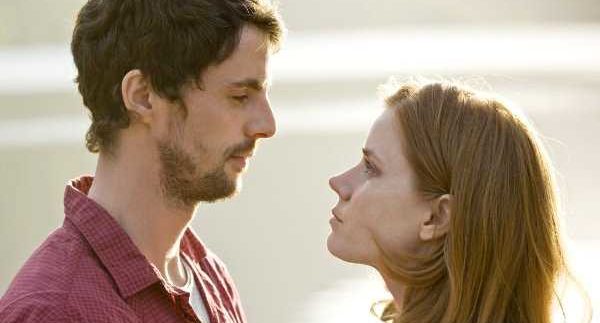 At its core, Leap
Year is a statement against choosing marriage for convenience. The film
doesn't deal with this predicament with much sophistication, but it doesn't ask
you for much intellect in return, either. In the eternal tradition of
boy-meets-girl, Leap Year is one of
hundreds (if not thousands) of films retelling the story that all of us like to
hear over and over again.
Go-getter Anna (Adams) is working in real estate. Her
life seems to be on a clockwork track to domestic bliss, she's making great
money and is content with her relationship with Dr. Jeremy (Scott). After five
years together, Jeremy has yet to pop the question. Anna is wearied, but there
might be a solution.
In Irish-leprechaun tradition, a woman can propose to
a man during a leap year on February 29th. So when Jeremy goes to Dublin to attend a
medical conference, Anna jumps on a plane to seize this magical opportunity– the
plane soars up and the film's IQ drops down. Due to bad weather, Anna's plane makes an emergency landing in Wales.
Now she's in a race against time to get to Dublin before the 29th. She meets an Irish
lad, Declan (Goode), and asks for his help. Declan is a little put off by the
American redhead, but he needs money; so he tags along anyway. The odd couple
warm up to each other as they go along and Anna learns that there might be more
to life than a stable job and a nice apartment. It's called love, and we're
sure most of you have heard of it.
The story is charming and the two leads have great
chemistry, and if it weren't for the stupefying obstacles that prevent Anna
from getting to Dublin ,
Leap Year would have been a lot
better. Adams is a talented actress that has made some interesting role choices
in the past. In Leap Year, she isn't
going for a challenge as she's endearing herself to a wider audience. She
brings sincerity to her character and is a delight to watch. Goode's role
presents more of a challenge; his character doesn't get much time to tell a
back-story; so it's up to him to capture our attention, which he does with a
spot of arrogance.
In Leap Year
we get to see breathtakingly green landscapes, a romantic epiphany, and a
cheeky couple tangle flirtatiously. If you're in the mood for it, this
is a harmless affair to enjoy after a hectic day. We just wish we had more to chew
on.