Left Behind: Disastrous Book-to-Film Adaptation
Cassi Thomson

Chad Michael Murray

...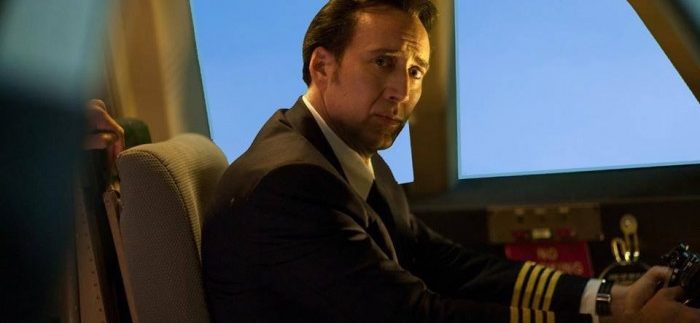 Back in 2002, a straight-to-DVD adaptation of the novel, Left Behind, left what could have been a potentially interesting film franchise a horrible mess. For some reason, a Hollywood bigwig decided to give the green-light to a new adaptation.
Left Behind begins its story at JFK airport where we meet Chloe Steele (Thompson); a college student who has just arrived home to celebrate the birthday of her pilot father, Captain Rayford (Cage). Unfortunately, her father, portrayed as a heartbreaking player amongst his peers, is unable to attend; he has decided to work the overnight flight to London – in order to get away from his wife, Irene (Thompson), and her newly-found relationship with God – and also, to have a little bit more time to canoodle with the attractive air hostess, Hattie (Whelan).
Disappointed by her father's no-show, Chloe soon pours her heart out to TV reporter, Buck Williams (Murray), whom she meets before he boards her father's flight. Soon after, she heads home to see her mom but only to end up having a heated argument – mainly about religion – forcing her to storm out and take her younger brother, Raymie (Dodson), out to the mall. However, strange happenings soon begin to take place when millions of people – including Raymie – mysteriously disappear, leaving only their clothing and belongings behind. Similar occurrences take place on her father's flight, leaving the Captain and what is left of his passengers, wondering what or who could be responsible for the catastrophe and whether 'The Rapture' is nigh.
Based on a popular book series of the same name written by Tim LaHaye and Jerry B. Jenkins, there are no words to describe just how terrible and poorly-executed Left Behind really is. There's zero cohesiveness to the story and the production values are embarrassingly cheap.
Poorly paced and filled with a lot of unnecessary dialogue – everyone seems to have something to say – most of the story takes place within the confinement of the airplane and it takes a really long time before anything remotely exciting happens.
In what appears to be one of his most questionable roles to date, Cage is his usual melodramatic self, while Thompson's character as a born-again Christian brings embodies the notion's clichés and stereotypes without a shade of pragmatism. The only member of the cast to bring any kind of sincere conviction to his role is Murray, as the helpful TV reporter.
Overall, Left Behind is a shockingly poor and devastatingly boring take on the 'end of days' and it is, just like it states, probably just better off left behind.