Legend Of The Guardians: Owls Battle Good and Evil
Abbie Cornish

Emily Barclay

...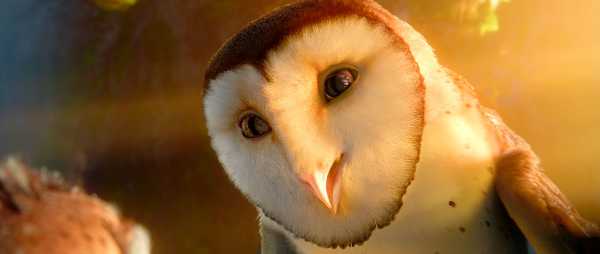 Imagine if the
childlike wonder of the early Harry
Potter got mixed up with the end-of-world doom of Lord of the Rings. Now imagine this mythical epic drenched in Zack
Snyder's 300 slow motion battles. Sounds good so far. Lets give this a
interesting spin and cast owls instead of humans. Somehow, the magic is gone;
and you're left with the tonally indecisive Legend
of the Guardians.
A young adventurous
owl named Soren (Sturgess) is fascinated by the Guardians; an honorable
army of owls that wiped out the plague of the evil Metalbeak (a Sauron-like figure)
from the owl kingdom. Soon enough, though; young Soren finds himself engaged in that very
same battle that once fascinated him.
Familiar fantasy
elements such as aging mentors, brother rivalry and heroic aspirations are all
present, without the slightest sign of challenging or diversifying these
conventions. This is the hero's journey by the books, only played out by a bird
species most famous for taking extended naps.
Legend of the Guardians banks on the film's stunning visuals to fill
in the void left by a weak storyline. And true, the imagery is rich and highly
textured to the extent that every barb on every feather is rendered in
heightened detail. However, the visual wonder wears off long before the film ends,
revealing the old skeleton that it fleshes.
Zack Snyder brings his usual visual flair to the project,
excessively employing slow motion and adding a layer of rust to any metal
object in sight. He struggles to channel the story's imminent gloom, altering
between scenes of gritty intensity and others of off-kilter cheer, even adding
some dreadful pop-punk cues to boast the film's glee, which make for a mood-killing
counter to David Hirschfelder's sombre score.
Legend of the Guardians ends up neither here nor there. It's not a
colourful flick that children can lose themselves in, nor is it mature
enough to satisfy fantasy fans. Compared to this, Harry Potter comes off as decidedly adult.