Letters to Juliet: Love, Destiny and the Breathtaking Italian Countryside
Amanda Seyfried

Gael García Bernal

...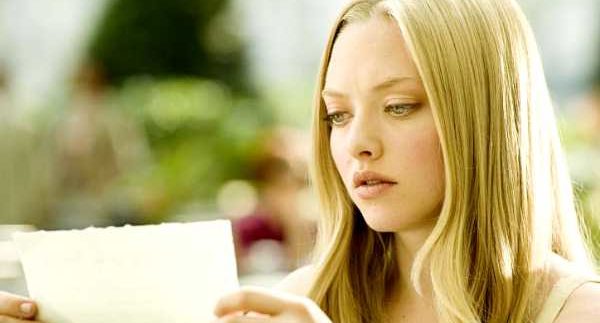 Shakespeare's Juliet gave up her life for her
love, and in doing so; her tale became the ultimate parable for unrequited love.
Judging by her badly timed suicide, she may not make the best advisor on love
and relationships. Nevertheless, thousands of women seek her guidance through a
house called La Casa Di Giulietta in Verona,
Italy, where
they can pin their letters to the house's wall and wait for Juliet's reply.
Sophie (Seyfried) is a fact checker for the New Yorker with writing aspirations, who
comes across Juliet's wall. She's an adamant believer in true love, and since
her fiancé has left her to go hunting for the finest Italian wines and cheeses
for his new restaurant, she throws herself fully into the world of these letters,
in the hopes of finding inspiration and an angle for a breakthrough article.
Since it's logistically impossible for a five-hundred-year-old
and dead fictional character to personally respond to all these letters, self-appointed
secretaries answer the letters addressed to Juliet. Sophie offers her help, and
one afternoon while collecting the letters, she comes across a fifty-year-old
letter written by a desperate English woman named Claire (Redgrave), who was about
to leave the love of her life.
Sophie writes back to Claire, who consequently
shows up a few days later with an English heartthrob of a grandson (Egan). Together with Sophie,
Claire spends the next week searching for her old lover while Sophie and the hot
grandson slowly fall in love.
What makes the predictable Letters to Juliet glow is the Italian countryside backdrop, which
is captured masterfully through sepia tone-like images. The warmth is also felt
through the relationship between Sophie and Claire, where Seyfried and Redgrave
give gravity to their roles and are almost too good for the film.
There is nothing resonant about Letters to Juliet, much like the lacking
chemistry between the two romantic leads. The film is a breezy romantic escape
and a triumph for forced happy endings; If Juliet's fate happens to be the
gloomiest and the most romantic, then Sophie's fate is the happiest and the
most forgettable.