Megamind: What if Evil Won The Day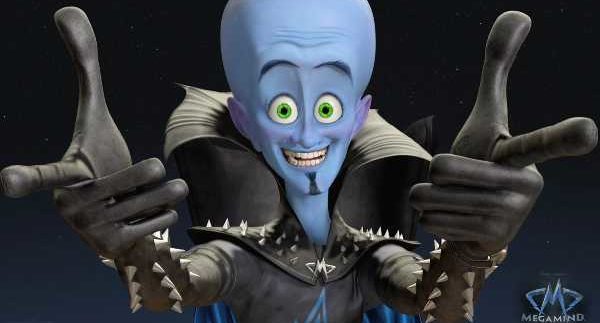 Costumed
superheroes and their enemies have been a ripe source of material for computer
animation over the past few years. Themes of villainy and heroism pop up once
examined under the glossy lens of CGI, and films such as The Incredibles
and this year's Despicable Me had tremendous takes on the subject;
planting the mythology in a recognisable reality and exploring its unglamorous
side.
Megamind doesn't stray far from the traditional superhero archetype. The beats
are comfortably familiar and align perfectly with classics like the original Superman.
Instead of the typical hero at the centre, though; Megamind follows
a cartoonish villain named Megamind (Ferrell), who has defeated his lifelong
nemesis (Pitt) and is left to a life without purpose.
The film
breaks the golden rule that the good guy must always win; and in doing so, it
opens an intriguing can of worms that questions the very nature of good and
evil; after all, the two are co-dependent.
After
Megamind vanquishes his enemy, thus disrupting the ying-and-yang balance of his
world, he loses his destructive stamina and goes on a spiritual quest that
uncovers his romantic feelings for a news reporter (Fey). Megamind eventually
realises the necessity of heroic existence, and sets about creating a worthy
advisory (Hill); but his plans take him on an unexpected path where he must
assume a different role.
The
uncharted territory is simultaneously refreshing and comfortable, and Megamind
takes the journey with ease, offering humour geared towards an older audience.
With the help of a semi-unrecognisable Will Ferrell and one raspy Tina Fey; the
computer renditions come to life, full of vibrancy and charm.
DreamWorks'
latest animation looks dazzling. It's stylistically distinctive from Pixar,
especially since Megamind indulges more deeply in the action set pieces.
The film takes full advantage of 3D, but the filmmakers were equally attentive
towards the emotional core; making Megamind an all-round enjoyable
experience that pays respect to superhero mythology while offering its own
little twist.