Mortdecai: Depp & Paltrow Star in Taxingly Unfunny Book Adaptation
Ewan McGregor

Gwyneth Paltrow

...

Comedy

Mystery & Suspense

...
There's quirky and then there is the outright ridiculous. Unfortunately, it's the latter that best fits Johnny Depp's Mortdecai performance.
Based on Kyril Bonfiglioli's 1973 book anthology, Don't Point that Finger at Me, the film follows the eccentric and the unconventional life of swindling British art dealer, Lord Charlie Mortdecai (Depp), who seems to have fallen into a financial rut. His lavish family estate – which he shares with his wife, Joanna (Paltrow) – is now in danger of being taken away from him and his long list of clients have caught onto his deceitful ways.
To make things even worse, Charlie soon finds himself at odds with Joanna, who is refusing to speak to him until he gets rid of the ridiculous handlebar moustache.
It's not until Inspector Martland (McGregor) – Charlie's old college roommate – shows up asking for help with a murder case that's linked to the theft of a lost Goya painting that things begin to look up. Hoping that the finder's fee will help him, Charlie – with the assistance of his loyal manservant, Jock Strapp (Bettany) – soon finds himself trotting around the globe looking for a painting that is not only valuable, but one that may lead them to a hidden treasure of gold.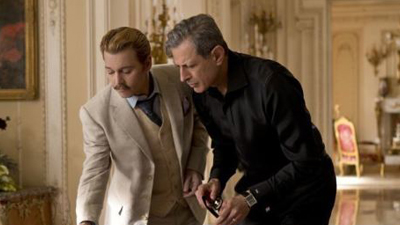 Adapted to the screen by Eric Aronson, Mortdecai's story is overly complex and disjointed to the point of complete and utter breakdown. The pace is relatively brisk and the gags – mainly involving Charlie's moustache – are aplenty; however, the jokes are forced and never really hit their mark, leaving the whole development of the plot a little exhausting.
Depp – someone who has grown accustomed to odd-ball roles such as this – seems to be happy to step into the part of the eccentric British aristocrat, however, his usual charm and irresistible unconventionality seem to be a little on the off-side. Lacking originality and character, Depp is a babbling mess while Paltrow, McGregor and Bettany, were all a little lost in their respective roles.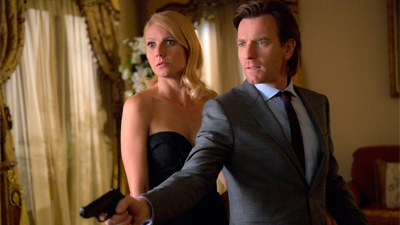 Succumbing to a series of cheap gags and an ongoing barrage of humourless quips, Mortdecai – probably best described as Austin Powers meets James Bond – feels like a missed opportunity considering its accomplished and talented cast.