My Big Fat Greek Wedding 2: 14 Years Later, the Portokalos Family Are Still Strangely Charming
While it may not have the same focused energy of its predecessor, My Big Fat Greek Wedding 2 – the direct sequel to Joel Zwick's high-grossing 2002 culture-clash rom-com – still manages to pack enough charm and wit to warrant a second visit to the Portokalos family, who are still just as charmingly quirky as they were fourteen years ago.
Written by returning writer – and lead – Nia Vardalos, the story picks up with the now-married, Toula Portokales-Miller (Vardalos) and Ian Miller (Corbett) whose seventeen-year-old daughter, Paris (Kampouris), is on the verge of graduating from high school. The idea of having her only child possibly moving away to an out-of-state college – just so she could get away from her overbearing Greek family – is almost too much to bear and Toula tries to keep herself busy by helping run the family restaurant.
Her marriage to Ian, however, is suffering as a result, forcing the couple to do anything they can to recapture the magic. Meanwhile, Toula's parents, Gus (Constantine) and Maria (Kazan), have just found out that they were never officially married fifty years ago like they had believed. Maria demands that Gus proposes to her once again so that they can have a proper wedding ceremony this time around, causing the couple to have a falling out.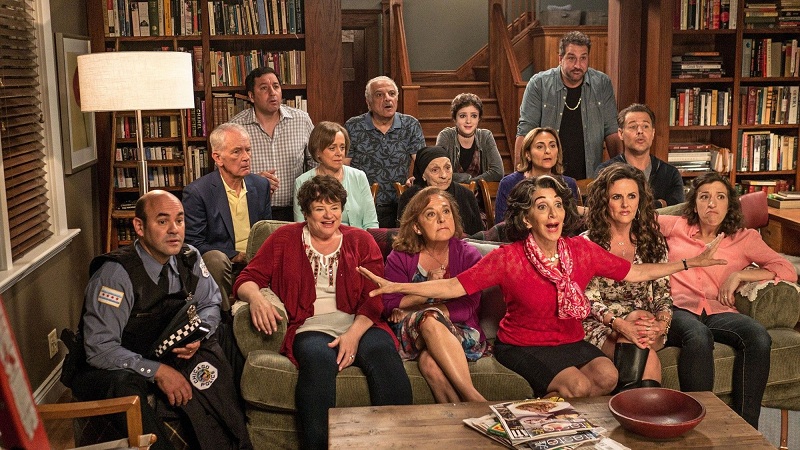 Even though it ends up leaning a little heavily on the gags from the original – those who might not have seen the first movie might feel a little left out on the greatness of Windex – there is still enough freshness in the storyline this time around to separate this sequel from the usual cash-grab follow-ups. Directed by What to Expect When You're Expecting's Kirk Jones, My Big Fat Greek Wedding 2 is approached with a very clean, straightforward and a warm storytelling approach which keeps whatever cliché is thrown at the screen a little easier to forgive.
The cast is all there and they've returned to offer much of the warmth and personality to their onscreen characters as they did in the first movie with Constantine leading the way as Toula's stubborn-as-a-mule father who claims he is a direct descendant of Alexander the Great, whilst Martin, as the quirky and self-assured Aunt Voula, is once again a scene stealer. Meanwhile, it's nice to see that Vardalos and Corbett still share the same easy chemistry, though Vardalos is smart enough to know when to let the supporting cast flourish without the film's leads.