Northmen – A Viking Saga: Lacklustre Viking Tale
Charlie Murphy

Ken Duken

...
Technically speaking, Claudio Fah's Northmen: A Viking Saga – the second feature-film from the Hollywood-based Swiss director whose previous directorial efforts include the 2011's Sniper: Reloaded – has all of the right makings of an adventurous, thrill-seeking epic. However, it's the story, or lack thereof, that prevents this Viking adventure from becoming anything other than a very ordinary and forgettable piece of B-movie action.
The story is set sometime in the 9th century and tells of a group of Viking raiders who find themselves stranded on the coast of Alba (now Scotland) after losing their ship at sea.
Led by commanding young leader, Asbjorn (Hopper), the stranded group take a young princess by the name of Inghean (Murphy) hostage and are soon on the run from the powerful King Dunchaid (Keogh) and his men. Bulldozing through anyone who gets in their way, Asbjorn and co find ally in Connall (Kwanten), who – as well as being a monk – is a fearless swordsman.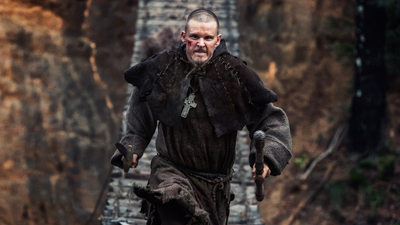 On paper, Norse history lends itself fairly well to the conventions of Hollywood filmmaking – mythology, testosterone, violence, blood and distinctive visuals should all, in theory, make for at least an interesting production.
This is far from the case with Fah's terribly bland and unimaginative Northmen. At its core, the biggest problem with the film – and it's a biggie – is that it gives you very little reason to care about the leads. This kind of film is hardly ever going to be a character-driven piece, but it has zero heart, instead focusing on the action – which, in fairness, is put together rather well. But lack of any real suspense or intelligent pacing even makes what is the most interesting element of the film ultimately redundant and what almost, nearly, maybe threatens to be a refreshing directness to the plot is bogged down by uninteresting characters, absurd plot twists and chaotic sequences.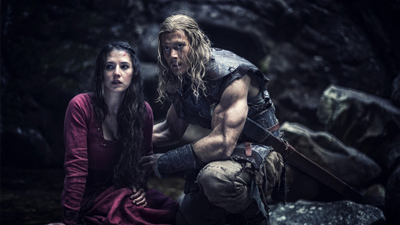 Lack of character development and clichéd moments aside, the visuals are interesting enough thanks to some very picturesque shooting locations in South Africa. The cast, led by the relatively unknown Hopper, is inoffensive but, just like the movie itself, largely undistinguished and forgettable. Lacklustre