Out of the Furnace: Powerful, Star-Studded Tale of Survival & Revenge
Casey Affleck

Christian Bale

...

Action & Adventure

Drama

...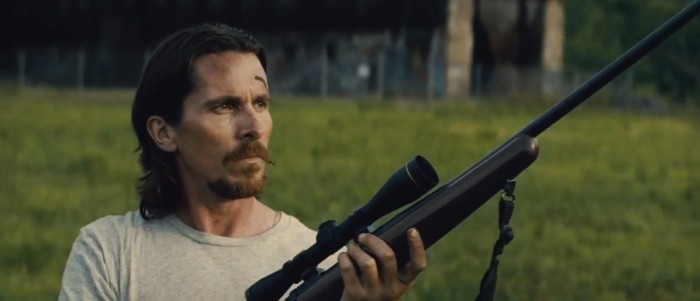 Scott Cooper's second feature film, Out of the Furnace, follows his head-turning debut, 2009's Crazy Heart. His newest venture is a gripping story about desolation and loss, set deep within the gritty unsympathetic underworld of post-industrial America.
Set in the Rust Belt town of Braddock, Pennsylvania, the story focuses on two brothers; Russell Baze (Bale) and his younger brother Rodney Baze Jr. (Affleck). Following in his father's footsteps, the more content and the quieter of the two, Russell, spends his days working at the local mill, all the while tending to the needs of his sick father, whose poor health is deteriorating by the minute.
Rodney, an ex Iraqi War veteran, however, prefers to spend his days gambling away money borrowed mainly from local bookie, John Petty (Dafoe), who is desperately trying to help keep his gambling addiction in line.
Engulfed by desperation and anger, Rodney forces his way into a bare-knuckle fighting competition; an event overseen by a ruthless backwoods gangster, Harlan (Harrelson). Convinced that this is the only way to pay off his growing debts, Rodney soon finds himself in deep trouble with a group of people that even the police department – under the leadership of Wesley Banes (Whittaker) – does not want to mess with. Dragging his brother in with him, Russell soon learns that he will need to find and face the merciless Harlan himself, if he wishes to keep Rodney alive.
Scott Cooper paints the story at a deliberately slow pace, allowing the anguish and harshness to settle and fester in audiences. The story's heart lies with its uncompromising, relentless approach to the subject of lost dreams and regrets, though some viewers will find the director's scattered focus and drawn-out rhythm a little unnerving.
Bale is once again sensational as a character whose unconditional love for his brother drives him, despite his own personal traumas, while both Affleck and Harrelson deliver equally complex and multifaceted performances.
Out of the Furnace is far from an easy watch; heavy on the mood and driven by brotherly love, this is a tale of survival and revenge, whose cold embrace will leave you in its grasp long after the credits roll.