Paddington: Popular Children's Character Makes His Way onto the Big Screen
Ben Whishaw

Hugh Bonneville

...
Drawn from Michael Bond's popular children book-series, Paddington Bear, the almost legendary marmalade-loving character is finally getting the big-screen treatment he deserves in Paul King's surprisingly entertaining live-action adaptation, Paddington.
The story begins deep in the dark Peruvian jungles where a British explorer named Montgomery Clude (Downie) discovers several members of a rare bear species whose intelligence – involving the capability of human speech and their mysterious love for marmalade – goes far beyond anything he's seen before.
The bears, Uncle Pastuzo (voiced by Mr. Michael Gambon) and Aunt Lucy (Staunton) are soon taught to speak English and are invited to visit the explorer in London whenever they like. Years later, the bears can be seen sharing their happy home with their young bear nephew (Whishaw); however, when a devastating earthquake strikes, Aunt Lucy sets the nephew off on a boat to find the explorer in London.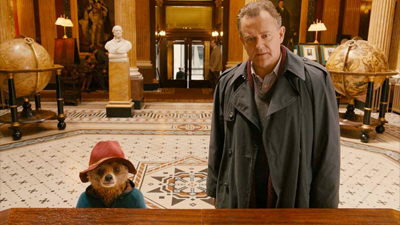 It's not long after his arrival that the young bear is taken in by the deliciously bizarre Brown family who name him after the Paddington station they found him standing in. After a few mishaps in his newly-found world, Paddington – with the help of the Browns – sets out to track down the explorer, completely unaware that a museum taxidermist, Millicent (Kidman) has other plans for him.
Polished and beautifully crafted, Paddington is a real treat for the soul and it serves to be a genuine throwback to an old-fashioned style of storytelling that has perhaps been long-forgotten. It doesn't matter whether you're familiar with the story or not; Paul King's tight and visually captivating approach – many will find a certain Wes Anderson type feel set against its quirky imagery – ensure that you stay engaged throughout and its charmingly innocent and witty antics will no doubt appeal to both the younger and the older audience alike.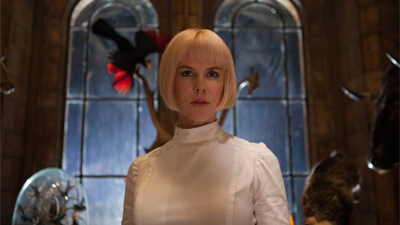 Managing to embody the innocence, charm and the graciousness of the story's titular character, Whishaw – who came into the role after Colin Firth was asked to step down – shines and brings an incredible amount of likeability, while the supporting cast, including Bonneville, Hawkins and the enjoyably villainous Kidman, all contribute their immense talents to a story long missing from the big-screen.