Penguins of Madagascar: Fast-Paced Animation Spin-Off
Benedict Cumberbatch

Chris Miller

...

Eric Darnell

Simon J. Smith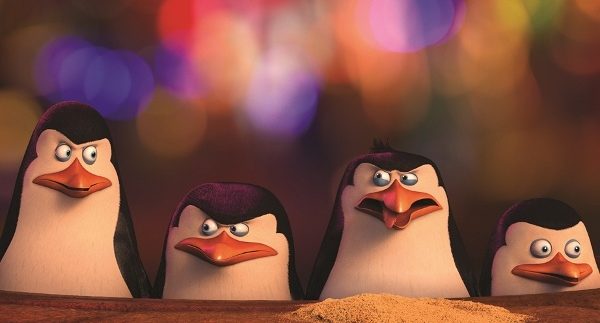 Following the reasonable success in all of the Madagascar films, the loveable penguins that were given a TV spin-off return to the silver screen with Penguins of Madagascar.
Co-directed by Eric Darnell and Simon J. Smith, the story follows closely after the events of Madagascar 3: Europe's Most Wanted, with our four heroes breaking into Fort Knox in search of a vending machine holding their favourite Cheesy Dibbles snack. Before they can reach their Holy Grail, they are kidnapped and confronted by Dave (voiced by Malkovich) – an octopus with an agenda. The story goes on to see the penguins embroiled in a much bigger fight which takes them across the world.
Completely unrelated to the TV series spinoff, The Penguins of Madagascar, the film puts the four side-kick penguins in the hot seat. Aimed at a younger audience, the jokes and the frenzy antics – especially throughout the first half of the film – are aplenty and will keep the kiddies amused; the adults, on the other hand, might not find as much to indulge in, though a few celebrity references will incite a few chuckles.
The penguin-cast, so to speak, step up to the leading roles and give depth to the characters. It's a strange thing to say of animated penguins, but it makes a difference. Meanwhile, Malkovich – in his first-ever animated role – is absolutely brilliant as the evil Octopus, as is rising British star, Benedict Cumberbatch, as the wolf leader of the North Wind rescue team that appear as a major part of the film.
With all things considered, Penguins of Madagascar is a funny and an entertaining addition from the folks over at the DreamWorks Studios; goofy, though occasionally witty, it's the good-natured humour that keeps things ticking through the often overwhelmingly frantic pace.