Percy Jackson & the Olympians: Another Harry Potter?
Logan Lerman, Sean Bean, Pierce Brosnan, Rosario Dawson, Rosario Dawson, Uma Thurman

Action & Adventure

Fantasy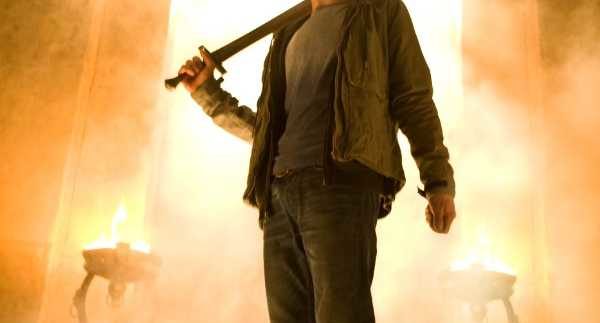 Based on Rick Riordan's novel series, this film could easily have fallen into the yet another boy-hero fantasy adventure and that was what so many people had been expecting. But in the case of Percy Jackson he at least creates a new alternative fantasy world about an "average" boy who learns he is anything but.

He is thrown into an ongoing battle between the Gods and humanity and while he says he wants others like him to be normal, he takes the mantle of semi-divinity seriously and catapults himself in a centuries old fight for justice. The idea itself becomes almost laughable, as Percy discovers he is the descendant of a God and sets about on a global battle. Come on, really? This is arguably the only drawback from the film.

The film does not disguise itself as a Harry Potter knock-off and in doing so overcomes the expectations for it to be dramatically similar to the JK Rowling novel adaptations. Director Chris Columbus does a superb job at making the fantasy-epic that has been done before seem different. Overall this film is fun and creates a world that a young audience will thoroughly enjoy.

The problem is that adults, who have sat through the already immaculate six Harry Potter films, will be unconvinced and bored by the story that is, in reality, another attempt to launch a teen-aimed franchise based on novels. Great visuals alone cannot overcome this and perhaps it's hindered by the weak dialogue that trips on more than one occasion.

Logan Lerman (Percy) does a good job in this lead role, giving the fans something to enjoy and become attached to. Columbus mixes creativity with a solid plot that reveals the teen-fantasy-epic has not died, despite the overtaking of the genre by a boy wizard and a young vampire. This is basically an escapist movie that one takes their children to but if you don't have children, wait until the next installment of Harry Potter comes out.