Personal Effects:Leaves Little Effect on The Mind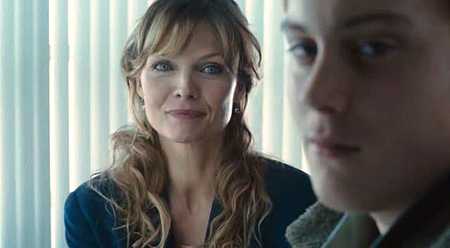 This film builds its story on the powers of human
connections in the heart of life-altering tragedy. Andrew (Kutcher) is an
amateur wrestler that returns to his home town upon hearing that his twin
sister has been murdered. While made to deal with the legal aftermath of the
murder trial, he meets Linda (Pfeiffer) who has recently lost her husband, and
is waiting for a judge to rule on the case.
This is an emotional tale of love, compassion and
loss. Andrew has been forced to abandon his aspiring wrestling career, and the
burden of his loss eventually takes over his life. He listlessly roams the
courthouse and yearns for vengeance. He soon discovers that Linda is in a
similar predicament. Predictably, the two characters find common ground,
comfort in a shared experience, and eventually love as they are able to rescue
each other from the brink of despair.
Through a fragile dependence the two are able to let
go of much of the weight that has weighed them down. While Andrew is consumed
by rage, Linda is faced with the trials of raising a developmentally challenged
son alone, and finds herself at her wits' end.

Both Kutcher and Pfeiffer show that they are capable
of stepping outside of their usual roles– that of the slapstick fool and the
steely beauty, respectively– but much of the film lags under the weight of
repetitive tragedy, and threatens to spill over into self-pity.
Still, Personal
Effects hits home at certain moments, despite some seriously unbelievable
story lines. A romantic drama must have some foundation in reality, and while
the beginning we are convinced of the plot, the writers move a bit abruptly
towards a sappy romance, instead of the dazzling emotional rollercoaster that
it could have been.
In the end, Personal
Effects is a decent, probably above-average drama that will give us
something to think about. The acting shows some room for development, but
overall, the story tries to demonstrate the human ability to recover and
continue after tragedy has struck.