Philomena: Poignant True Story About a Mother's Anguish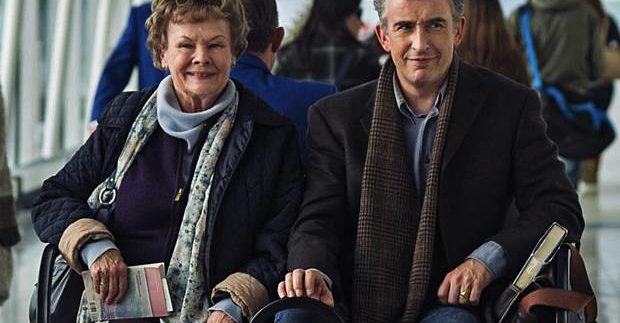 Acclaimed and universally loved Oscar-winning veteran, Dame Judy Dench, is front-and-centre in Stephen Frears' latest diresctorial effort as Philomena Lee; an anguished mother searching for her long lost son.
Philomena (Dench) a simple and incredibly gentle Irish woman who, in 1951, was sent to a convent by her parents after falling pregnant and giving birth to a baby boy. During her stay, the nuns arrange the adoption of her son without warning.
Fifty years later, Philomena's daughter, Jane (Martin), meets former political advisor and journalist, Martin Sixsmith (Coogan), and suggests he write a piece about her mother's story. Though Martin shows no interest in pursuing a human interest story, his editor pushes him to approach with Philomena.
The two soon meet and, moved and shocked by her harrowing tale, Martin decides to help Philomena track down her son by dropping in on the convent, where they are met with defiance and opposition.
They eventually travel across the pond to America where Philomena hopes she will finally find the son she has forever longed to meet.
It almost goes without saying that Dench is the beating heart of the story and it is seemingly impossible to imagine anyone else for the role. The talented eighty-year old actress shows a gentler side as Philomena; an unassuming and deeply religious Catholic woman whose world-view is sweet and often terribly naïve, while Coogan – who also serves as a co-writer along with Jeff Pope – delivers a relatively refined performance.
Drawing its inspiration from Martin Sixsmith's book The Lost Child of Philomena Lee, this fictionalised adaptation of a true story is positively touching; however, it occasionally bypasses the fact that this is a remarkable true story, instead focusing on the lessons that the viewers are meant to learn.
The direction is relatively solid, but it's the dynamic between the two leads is what carries Philomena's plot and heart.