Premium Rush: Fast, Fun & Entertaining
Dania Ramirez

Jamie Chung

...

Action & Adventure

Thriller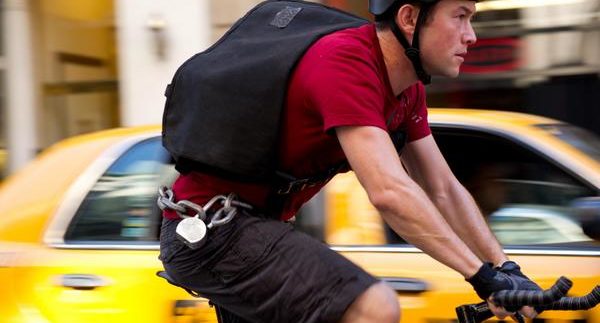 It definitely comes down to skill, talent and imagination to turn something that could potentially be viewed as corny and clichéd, into something highly-entertaining and most important of all, a 'never before seen' piece of action. The gifted filmmaker and writer David Koepp does not disappoint.
The story is centred around Wilee "Coyote" (Gordon-Levitt), a cocky and daring Manhattan bike-messenger who has a certain amount of time, 90 minutes to be exact (running time of the film) to get from the Upper West Side of Manhattan to Chinatown in the south east to deliver an envelope, handed to him by Nima (Chung).
The task alone is a piece of cake for the dexterous Wilee; however, his route gets intercepted by a corrupt cop (Shannon) who has an agenda of his own. This sets off a wild fast-paced chase through the rush hour of New York City and the precious content of the envelope starts attracting a lot of unwanted attention. The story has a couple of subplots with regards to Wilee's feisty girlfriend Vanessa (Ramirez), also a bike-messenger, and the urgency of the envelope. But mostly, it's a race against time, a ticking clock displayed sporadically throughout the film, and against cops on both two and four wheels.
The good part is the adrenaline, adrenaline and more adrenaline! The chase sequences are relentless, exciting and very easy to follow. David Koepp's decision to use real New York bike–messengers as stunt doubles is genius as it gives every scene authenticity. The audience also gets an occasional peak into Wilee's 'Bike-O-Vision', which calculates probable outcomes of his split-second decisions and provides him with the best possible route in order to avoid any looming obstacles. Gordon-Levitt's performance definitely deserves a nod; physical preparation for the role is evident and, as always, his wit and charm are not lost on us.
On the downside though, the story is filled with undeniable plot holes and overall, it doesn't aim too high. The romantic relationship between Wilee and Vanessa fails to make a connection with the audience and somehow gets lost in translation. Also, Shannon's over the top performance and his representation of a 'dirty' cop left us wondering whether or not he was in full understanding of the role he was playing.
Premium Rush is neither loud nor ostentatious; it's simple and well entertaining. And despite its holes and flaws, it definitely earned its hour-and-a-half on the big screen.