RoboCop : Eighties Action Classic Gets Bland Hollywood Reboot
Abbie Cornish

Gary Oldman

...

Action & Adventure

Science Fiction

...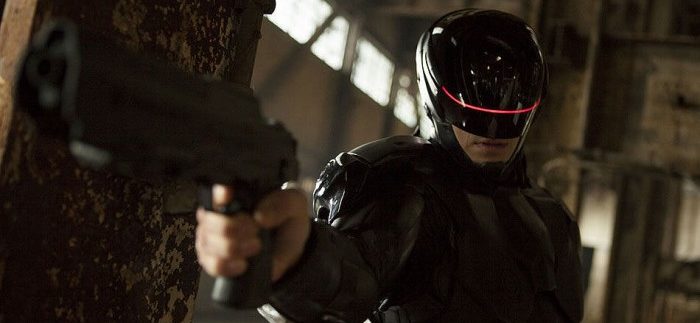 Praised for its unbending and dogmatic depiction of corruption, greed and capitalism – told with a keen eye for blood and violence – Paul Verhoeven's RoboCop (1987) was always going to be a tough act to follow; a statement which, unfortunately, proves to be true for Jose Padiha's reboot.
The year is 2028 and man-made cyborgs, created by OmniCorp – a multi-billion dollar corporation specialising in robot technology – are used to police the world. Unfortunately, though, they are banned in the United States, as the government is reluctant to pass a legislation which allows for inhuman robots to be used to keep the peace and maintain the necessary social order in the country.
The decree, luckily, has a loop hole and if the company, run by the CEO, Raymond Sellars (Keaton), is to put their products on the streets, they are required to inject a human presence from within to maintain the balance. OmniCorp's Chief scientist, Dr. Norton (Oldman), is in charge of the program and he soon comes across exactly what they need to swing their new project into action in the form of Alex Murphy (Kinneman); a hard-hitting, Detroit cop who was recently wounded by a car bomb.
Using what's left of his body, Murphy is soon transformed into RoboCop; a half-human, half-robot killing machine, armed and equipped with the latest gadgets used to hunt and apprahend criminals. After months of testing, Murphy returns to duty and is reintroduced to wife, Clara (Cornish), and son, David (Ruttan), who are saddened to see that Murphy is now a changed man. However, Murphy's spirit and essence is not entirely gone and as he slowly begins to override the system that controls him, he goes on the hunt for the criminals responsible for maiming him, only to discover that he is part of a much bigger picture.
Cold and unemotional, Kinneman – best-known for his role in TV series, The Killing – gives a solid performance throughout and although his more 'human' side was lacking, he manages to manages to excel more as a robot, so to speak. Meanwhile, Oldman gives the film some much-needed gravitas but much like the rest of the supporting cast – which includes Michael Keaton, Samuel L. Jackson and Abbie Cornish – is criminally underused and the characters underwritten.
Directed by the Brazilian director Jose Padiha – who makes his Hollywood debut with the film – RoboCop looks clean and polished, especially the larger-than-life cyborgs and Robocop's newly designed metallic suit. But at the same time, it feels utterly lifeless in terms of story and substance and this new RoboCop feels awfully diluted.
It's safe to say that RoboCop's die-hard fans will find plenty to complain about. Shame.