Sherlock Holmes: Elementary Adventures of the Famous Duo
Jude Law

Rachel McAdams

...

Action & Adventure

Comedy

...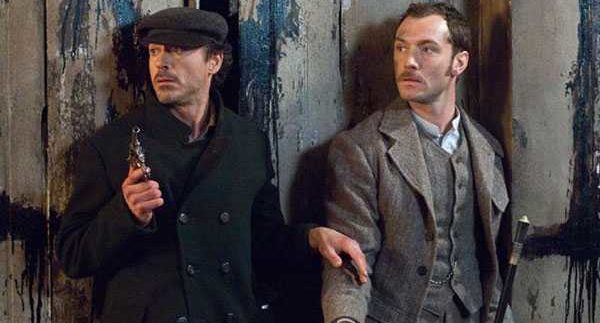 To sum up, an over the top attempt at a reboot of the famed Sherlock Holmes series from somehow acclaimed director Guy Ritchie. Initially, I was excited to watch this movie, but literally one minute into the film, Ritchie's quirky touch on the film failed to live up to the expectations.

His appeal to the chauvinistic side of life comes out dramatically in the opening scene, with a slow motion montage of violence, leaving the viewer wishing that there would be a slow-motion move to the exit. Ritchie fails in every aspect in bringing Sherlock Holmes to life.

One redeeming factor is that at least Holmes (Robert Downey Jr.) is well acted, thought his attempt at an English accent isn't the most impressive. Anything that Downey Jr. touches these days seems to turn to gold, and his performance makes a mediocre film at least somewhat enjoyable in the face of his not-so-crafty and untalented counterpart Watson (Jude Law), who does little to push the story forward; in fact, making Downey Jr. create a movie from a bad script and bad acting.

The one other bright spot of the film was the location. An older London is envisioned with care and the sets are brilliantly manipulated to make one feel they are actually on the London docks, inside a packing factory. The drab and dreariness of Europe's largest city is proportional to the needs of the movie and fits nicely.

However, the film is a disappointment on so many levels as many of Ritchie's attempts to create a masterpiece fail miserably. It's simply a movie for men about men. Irene Adler (MacAdams) is supposed to be the soft spot for Holmes, but turns out in the end to be an almost weak, man-needing expose of how Ritchie sees the world. His direction does little to create anything new and it leaves the film not dark enough for the new age filmmaking that has seen the successful reboot of the Batman series and Downey Jr.'s Iron Man. When Ritchie fails, he fails badly as he's not an expert at directing a story and creating a believable world. Sherlock Holmes lacks wit and is not funny especially in a film that's supposed to be both, making me desperately want the old Basel to come forth and reclaim his title as the rightful Holmes.