Step Up All In: They Can't Act, But They Can Certainly Dance
Adam Sevani

Alyson Stoner

...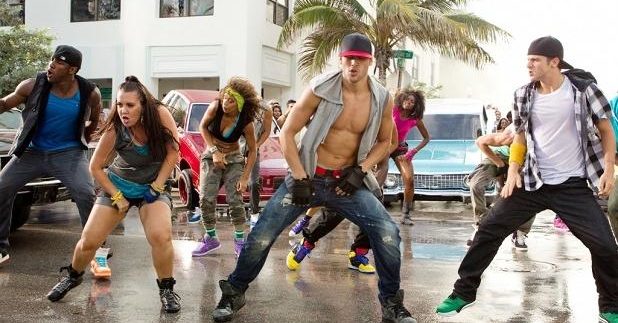 The Step Up franchise is known for one thing and one thing only; the choreography. Forget the formulaic plot lines, stiff acting and the predictably cheesy romantic set-ups; it's the moves and the spectacular dance routines that keep the fans coming back for more.
Written by John Swetnam and Duane Adler, Step Up All In takes us back to the streets of L.A, where Sean Asa (Guzman) and his dance crew, the Mob, have been struggling to make it big in the City of Angels. After failing to pass the auditions and receiving one too many rejections, the crew decide that it's time to pack up their bags and head back to Miami, leaving a still determined Sean behind.
Luckily, he soon comes across his old-buddy Moose (Sevani) who – just like his pal – hasn't been able to earn a living from dancing and, as a result, has decided to take on a steady and a relatively boring job as an engineer. After running into Jasper (Jones) and his obnoxious crew of dancers, the Grim Knights, Sean stumbles on a Las Vegas dance competition online – hosted by the unnecessarily eccentric Alex (Miko) – called the Vortex, where the winning dance crew earns a three-year dance contract at Ceasers Palace.
With no crew by his side, Sean turns to Moose for help who decides to call on his old-buddies for help, including the hot-headed and talented Andie (Evigan). Can Sean pull it together for the final dance-off and win the opportunity of a lifetime?
Detested by critics, but seemingly loved by fans, it's very hard to ignore the amount of absurdity that surrounds Step Up's super-cheesy and predictable premise. On the other hand, it's equally hard not to be at least a little impressed with the elaborate choreography. Directed by Trish Sie – a well known music-video choreographer – Step Up All In goes all out to impress and it manages to dazzle its way through all the way until the big finale.
On the downside, the 3D is once again pretty futile and the acting, is still pretty abysmal; it's lucky that Sevani, as the goofy and always-game Moose, is there to pick up the pieces.
For what it's worth, Step Up All In will be welcomed by fans an impressive addition to the series. Who cares if they can't act; at least they can dance.