Taken 2: Not as Grand as the First Time Round
Famke Janssen

Liam Neeson

...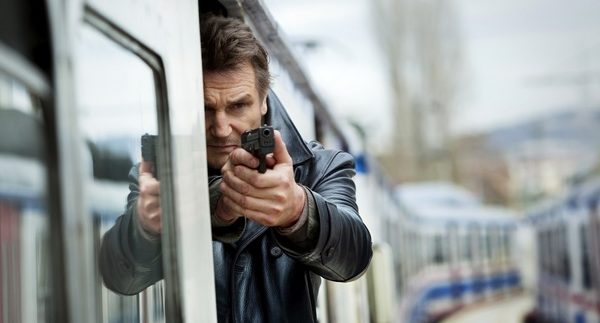 When Pierre Morel's surprise hit Taken (written by Luc Besson) was released back in 2008, audiences around the world got to witness Hollywood's gentle-giant, Liam Neeson, take the role of a hard-hitting ex-CIA special ops agent. On a mission to rescue his only daughter from the hands of an Albanian sex-traffic mob, Neeson took us on a thrilling, bone-crunching journey through the streets of Paris, with a great deal of depth, character and exhilaration. Unfortunately, the same cannot be said for the sequel; merely reaching a climax, Taken 2 falls short of grit and excitement.
Moving away from the streets of Paris, Taken 2 takes us to Istanbul, Turkey. Seeking to restore his relationship with his ex-wife (Janssen), who needs a shoulder to cry on after the break up with husband number two, and to strengthen the bond with his daughter Kim (Grace), agent Bryan Mills (Neeson) decides that a family trip abroad is the answer. Because hey, last time they were overseas things worked out pretty well. Little did he know that once again he would be faced with the Albanian thugs, led by Krasniqi (Serbedzija), who have declared revenge for the countless of faceless crooks Mills eliminated in Paris four years prior.
Unlike the original, where the daughter gets taken hostage to be sold into a seedy ring of sex-slavery, the ones who take the fall this time are mum and dad. The still very skilful Mills foresees what's about to happen and ensures that Kim is kept at a safe distance. Left to her own devices, Kim now has to be the one doing the rescuing and with careful guidance from her father, she goes on a quest of salvation.
The storyline alone is fine. However, the execution is messy and a little predictable. No amount of car chases and gun fights could paper over the film's countless plot holes. You would expect that the French action director Olivier Megaton (
Transporter 3
,
Columbiana
), would know a thing or two about what makes an action flick work. Conversely, his direction of this film seems a little too far-fetched and erratic.
The film reaches its ludicrous peak when Kim, who at the very beginning of the film is learning to parallel-park in order to claim her driver's license, later decides to lead a high speed chase through the streets of Istanbul. Huh?
Instead of progressing with the Bryan Mills' story and character, Taken 2 manages to weaken his role with too many cheesy 'over-protective' father moments. This isn't to say that Neeson doesn't manage to deliver, or that he still doesn't possess that flair and subtle air of dignity, it just seems that the focus of the film isn't directed at the right place, or in this case, the right person.
The only positive aspect of Taken 2 is the likeability of Neeson's character as a skilful soldier, caring ex-husband and a lovable father. Other than that, this is a passable, throwaway form of entertainment.