The American: A Repenting Assassin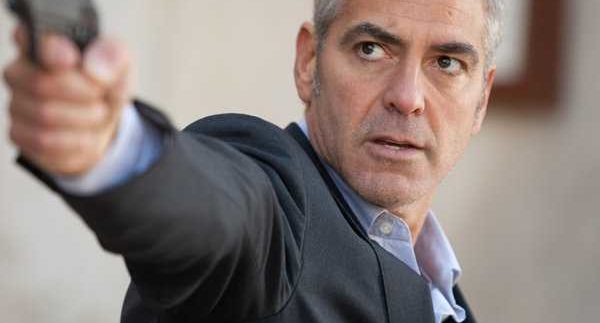 George Clooney's The American
is not the action-pumped thriller that its trailer would have you believe. It's a
moody cinematic mediation masked as an assassin flick, with yet another aimless
story that relies on style to compensate for a moot script. Either way, the
film's slow pace and lack of events does not cater to blockbuster-fed viewers,
and while it's easy to fall for The
American for its art-house pastiche; there remains something suspiciously
hollow about it all.
The highly allegorical tale throws us into the world of a grizzled
assassin called Jack (Clooney). Jack makes a snap decision during the opening
of the film that– to his surprise– sets off a chain of emotional reactions that
compels him to quit his job. However, as is always the case with retiring
assassins, he has one last job to do before calling it a day and reaping the
rewards of years of cold-hearted murders.
What's remarkable about The
American is the absence of exposition or back story. We don't know why is
he being followed, or what kind of a relationship he has with his boss
(Leysen). Instead of trying to paint a bigger picture, The American follows Jack with great intimacy as he takes refuge in
a small Italian town in the mountains of Abruzzo. We see the painstaking
minutia of his job, which is hours and hours of sniper gun assembly played with
a keen eye for detail, and those mute minutes turn out to be some of the most
engaging scenes of the film.
By this stage in his career, Clooney can play a dejected charmer in his
sleep. He doesn't even need to try; the gentle face lines and his seasoned grin
express all the depth and sorrow in the world. We don't see a performance so
much as we see Clooney in his natural habitat of the gorgeous Italian countryside
surrounded by beautiful women. And as an added bonus, we get to see him doing
push-ups with his shirt off. Is there any reason for that shot? Who needs any? It's
George Clooney with his shirt off!
Once again, the censors have harmed this film's sequences for Egyptian audiences:
almost half of the scenes with the breathtaking Violante Placido feature her
topless, and some of those unfortunately are critical to grasping the fleeting
story of The American, which makes
watching the film a much more confusing journey than it already is. We would
recommend that you watch this one on DVD.