The Angriest Man in Brooklyn: Robin Williams Stars in Dreary Comedy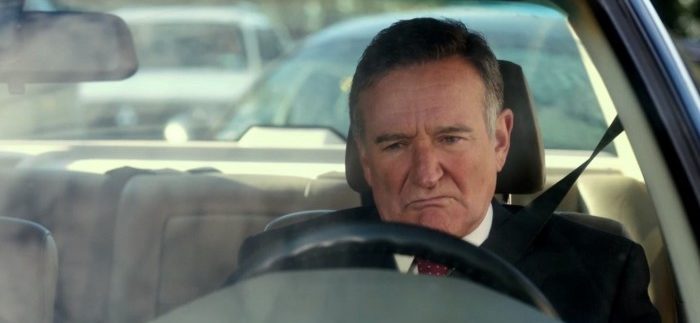 Given the reasonable star-power behind it, much was expected of The Angriest Man in Brooklyn – loosely adapted from a relatively unknown film titled, The 92 Minutes of Mr. Baum.
Directed by Phil Alden Robinson – see Sum of All Fears – and written by Daniel Taplitz, the film is centred on Henry Altmann (Williams); a crabby family man and a real-estate broker who's prone to raging outbursts which sadly, have resulted in estranged relationships with his wife, Bette (Leo) and son, Tommy (Linklater).
After a series of medical tests and examinations, Henry soon meets Dr. Sharon Gill (Kunis); a seemingly worn-out doctor who informs him that he has suffered an aneurism. She adds fire to the fuel by telling her unstable patient that he only has ninety-two minutes to live.
Henry rushes out of the hospital and quickly hits the road of redemption. In an attempt to mend broken relationships with Bette, his son, Tommy, and brother, Aaron (Dinklage), Henry needs to hurry before it is too late.
Undecided on what it wants to say, The Angriest Man in Brooklyn is probably one of the most bewildering and cringe-inducing films of the year. Lost and with little structure behind its premise, the film – just like its main character – spirals out of control pretty quickly and one too many ideas, stories and subplots are thrown into the mix, without ever giving it enough room or time to explore them.
Nonetheless, watching Williams in action is always interesting, no matter how crazy and the late Oscar-winner is once again given free reign and even though, he does go a little overboard with the theatrics at times.
Draining, lazy and painfully sloppy, The Angriest Man in Brooklyn is likely to throw viewers into fits of rage, too. An understandable reaction to sitting through eighty-three minutes of nonsensical and unfunny blabber.