The Canal: Uneven Irish Indie Horror
Antonia Campbell-Hughes

Hannah Hoekstra

...
A truly original horror film isn't easy to come by these days; even the likes of Paranormal Activity and, going further back, The Blair Witch Project don't stand-up to second viewing after the dust has settled from the initial impact. Irish production, The Canal, isn't the film that's going to change that, but it does have its positives.
The story tells of a husband troubled by paranoia; film archivist, David (Evans), suspects that his wife, Alice (Hoekstra), is having an affair and his suspicions are proven right. Amidst the impending demise of his marriage, he also comes to discover that a gruesome murder was committed in his house some one hundred years ago and he becomes increasingly unstable when Alice goes missing and he becomes the number one suspect.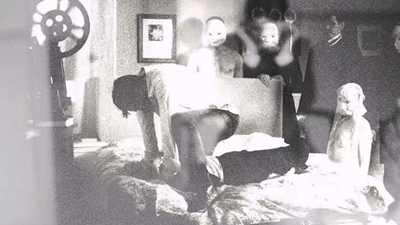 While it's far from perfect, writer/director, Ivan Kavanagh, manages to create a sense of dread and anticipation throughout, all the while resisting the conventions that have come to define the modern horror genre. It wouldn't be completely off-point to call The Canal a more traditional, old-school haunted-house horror, with the dreary Irish backdrop making for an apt setting.
The aesthetic seems to have seeped into the dialogue, however, and paints the script with dreary deadpan interactions. But what will keep you engaged most is David's slow emotional descent; it gives the film a humanness that many modern horrors lack. But as we've mentioned, this is a film not cut from the same mould and European film continues to produce diverse and unique horror.
Again, this is far from perfect and there's a Hollywood polish that moviegoers have become accustomed to that's lacking and at times this is a film that will make you feel uncomfortable in the best of ways. It's as much as psycho-thriller as a horror and despite an underwhelming conclusion, it's indie horrors like this that will impact the genre in the decade to come.