The Hobbit – The Battle of Five Armies: Jackson Bids Adieu with Action-Packed Finale
Benedict Cumberbatch

Cate Blanchett

...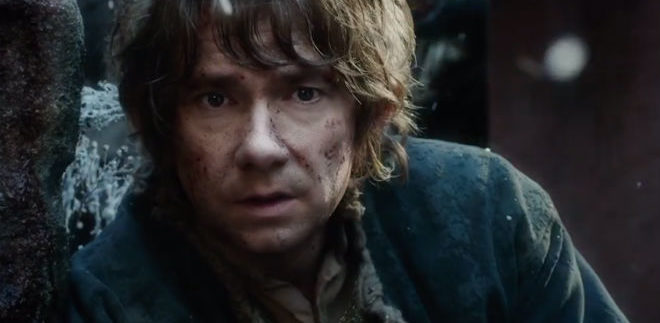 Peter Jackson's fourteen-year-long Middle-Earth adventure has finally come to a close with the third and final instalment Bilgo Baggins' journey with The Hobbit: The Battle of the Five Armies; a slightly bloated, but generally successful, finale that boasts plenty of action and technical superiority over its immediate predecessors.
Hitting the ground running and wasting no time in plunging audiences in the deep-end, The Battle of the Five Armies begins exactly where the second film left off, with Smaug (once again voiced superbly by Cumberbatch) setting Lake-town ablaze as Bilbo (Freeman), Thorin Oakenshield (Armitage) and his army of loyal dwarf-followers watch from the Lonely Mountain.
After escaping imprisonment, Bard (Evans) slays Smaug, leaving the endless treasures of the mountain unguarded for Bilbo, Thorin and co. to continue their quest. But as news spreads of Smaug's demise, the lure of the mountain's coveted riches triggers an inevitable path to war.
A With a running time of just over two hours, The Battle of the Five Armies is the shortest of all of The Hobbit entries, though it's also the most ambitious and visually-creative of the lot. The cinematography is exquisite and the CGI techniques seem to have been pushed to their very limit.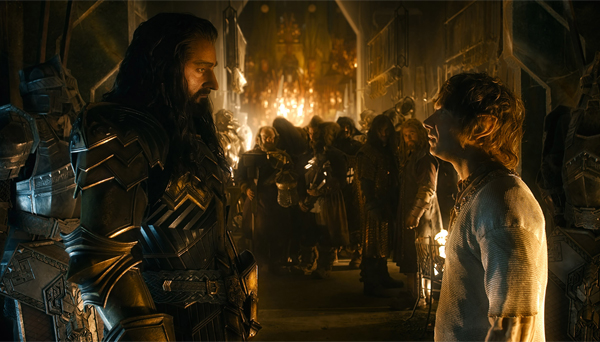 The cast is, as always, steadfast and dependable with Armitage delivering a blockbuster performance as Thorin, though Freeman's usual whimsical nature and superb comic timing is, surprisingly, underused. Similarly, the rest of the cast, including Lilly as the she-elf, Evans, as the newly-emerged leader of Lake-town, and McKellen take a back-seat.
With this being the finale, it plays out like a climax and is heavy on the action and not much else – as a standalone film, it may feel a little hollow for some, but for fans, it's a fittingly spectacular conclusion to the series.