The Lego Movie: Colourful, Inventive & Just Plain Fun
Chris Pratt

Elizabeth Banks

...

Christopher Miller

Phil Lord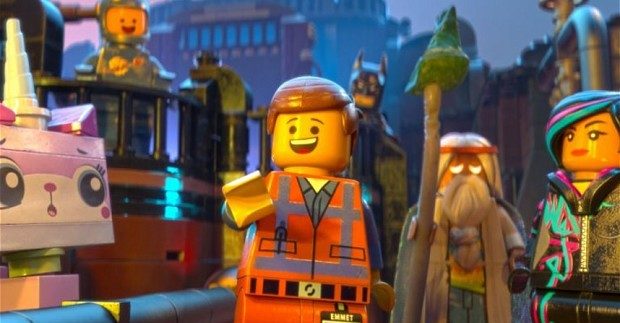 Marking the first ever, big-budget film production to come out from the iconic global toy brand, The Lego Movie could easily be mistaken for an expensive, feature-length commercial. However, outrageously inventive and feverishly entertaining, this is a film that pushes the envelope in the most unexpected of ways
Written and directed by Phil Lorde and Christopher Miller – the duo behind Cloudy with a Chance of Meatballs and 21 Jump Street – the story follows Emmet (voiced by Pratt); a cheerful, law-abiding construction worker who lives and works in the faraway land of Bricksburg – a city under the brainwashed rule of President Business (Ferrell).
Utterly unassuming, Emmet firmly believes that if he follows the instructions given to him on a daily basis, all will be fine – even if that means buying a cup of coffee for $37. His cheery, happy-go-lucky attitude has ensured a safe and stress-free life; however, he can't help but feel that something is amiss and wonders if the universe has something more for him.
Soon, things take a turn when he accidentally stumbles on a mythical object called the Piece of Resistance; a discovery which gets him mistaken for 'The Special' by beautiful freedom-seeking resistance fighter, Wildstyle (Banks).
Recruited to join the fight against Business' tyrannical rule, Emmett needs to prove that he has the potential of becoming the Masterbuilder, who will ultimately put a stop to Business. With help from his new friends – which include blind wizard, Vitruvius (Freeman), a self-loving Batman (Arnett), the forever-optimistic Unkitty (Brie) and spaceman Benny (Day) – Emmet begins thinking outside the box as he embarks on his true calling.
Firstly, the voice casting is spot-on; Pratt – known best for TV show, Parks & Recreation – is an ideal fit for modest everyman, Emmet, while Banks is equally pleasing and lovable as feisty rebel, Wildstyle. Arnett also excels with his very specific Batman impersonation – the infamous husky voice is sure to tickle – and Ferrell makes for a likable villain. Neeson, as Business' bipolar commanding officer, is a real hoot as he switches between his good cop, bad cop act. Using a mix of stop-motion animation and CGI, it's clear that a lot of hard work was put in to create this magical world, built entirely out of those famous little plastic bricks.
Words don't quite do justice to what The Lego Movie is; colourful and full of beans, it's one of the most innovative animated creations you will come across.