The November Man: Clichéd Spy Thriller
Luke Bracey

Olga Kurylenko

...

Mystery & Suspense

Thriller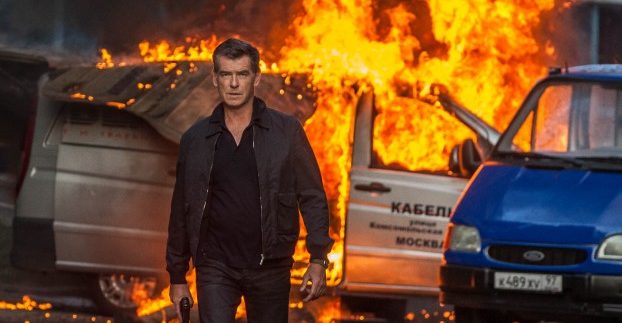 Pierce Brosnan returns to the world of action films as an ex-CIA operative in Roger Donaldson's latest espionage drama, The November Man; a clichéd spy thriller that relies heavily on outdated tactics to deliver the goods.
Written by Michael Finch and Karl Gajdusek, and set mostly in Eastern Europe, the film opens in 2008 with the veteran CIA operative, Peter Devereaux (Brosnan), teaching the tricks of the trade to new recruit, David Mason (Bracey), whilst out on a mission. However, when Mason fails to follow through with the instructions given, the mission – although successful – leave an innocent civilian dead.
The story then fast forwards to five years later, with the now retired Devereaux drinking his pension away. He is soon approached by his former colleague, John Hanley (Smitrovich), who wants him to get back into the game for one last job; travel to Moscow and help extract a CIA contact who holds valuable information on the soon-to-be president, Arkady Federov (Ristovski).
With a little bit of Bourne, Mission Impossible and Bond thrown into the mix, it's easy to see where inspiration has been drawn for The November Man. Loosely based on Bill Granger's 80's novel, There Are No Spies, Roger Donaldson – see Cocktail and Dante's Peak – manages to offer a couple of relatively interesting action set-pieces; however, with the incorporation of every single espionage trick in the book, the minutes tend to feel a little predictable, outdated and, most of all, terribly clichéd.
Despite the film's shortcomings, Brosnan manages to hold his own and although his particular action mould lacks edge, he still manages to charm his way through the film and delivers a performance that's relatively entertaining, if a little too wholesome in the context of modern action films.
On the whole, The November Man is a generic and a somewhat conventional thriller but for those looking forward to seeing Mr. Brosnan back in the spotlight, it does provide a certain level of enjoyment.