The Other Woman: Watchable Chick-Flick
Cameron Diaz

Kate Upton

...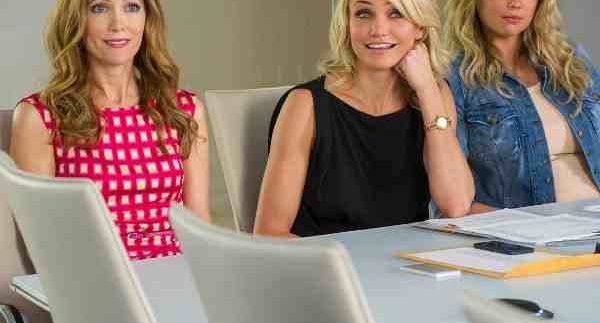 Despite its predictable and somewhat messy setup, Nick Cassavetes' latest romantic comedy about broken hearts, unexpected bonds and the sweetness of revenge offers the occasional moment of gratification.
The story is centred on Carly (Diaz); a stylish and an uncompromising New York City lawyer who has never taken love and dating all that seriously, instead channelling her energies into her career. However, that all changes when she begins dating dashing businessman, Mark King (Coster-Waldau), whom Carly soon starts to see as a possible love prospect.
Little does she know, however, that Mark is harbouring a secret; his wife, Kate (Mann), in Connecticut, who Carly soon gets the pleasure of meeting when she decides to drop by on an unexpected visit. Subsequently, Carly quickly decides to dump Mark and move on with her life.
However, Kate – who is having difficulty accepting the truth that her two-timing husband has been canoodling with the leggy blonde – has other plans. She soon begins to stalk Carly, first at her office and then at her home, begging for details about their relationship and some much-needed advice on how to deal with the mess. The two women soon become friends, bonding over their mutual hatred of the same man and decide to cook up a plan for revenge.
Forty-one-year old Diaz looks absolutely spectacular and maintains a poise as the hard-as-nails Carly, while Mann – who has seemed to have had difficulty in breaking away from her characters from movies such as Knocked Up and This is 40 – is the definite winner. As the source if most of the film's comedy most, Mann ends up serving as the driving force of the film as the whiny – and deliriously annoying – alcohol-loving Kate. Meanwhile, for Upton, as the second mistress the girls soon find out about, things are not so perky – no pun intended –and the model-turned actress is rather aggravating as the dim third character.
The Other Woman has all of the elements of a solid chick-flick; eye candy, a pleasingly simple plot and plenty of comedy. However, it also descends into a string of over-the-top gags, crude bathroom humour and a series of cringe-worthy musical montages with pop tunes.