The Raid 2: Violent Sequel to Surprise Action Hit
Alex Abbad

Arifin Putra

...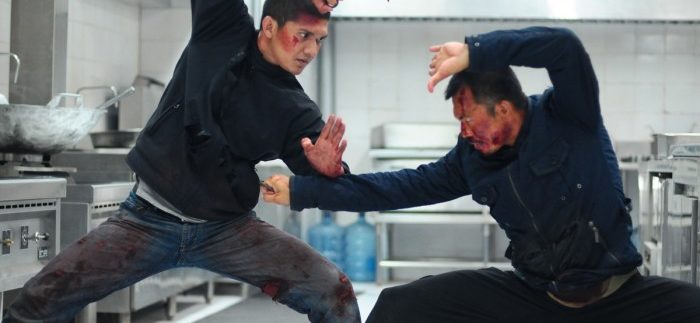 It was the magnificently choreographed fighting sequences and its unapologetic approach to violence that made Gareth Evans' 2011 The Raid: Redemption a breakthrough hit and it sure looks like that The Raid 2 – the sequel to the deliciously fierce Jakarta-based thriller – will have no problem in keeping the momentum alive.
The Raid 2 picks up hours after the events of the first film which finds Rama (Uwais) – the sole surviving member of the elite squad responsible for uncovering evidence on dirty cops and taking down the forty-story compound run by Jakarta's crime-lord – with an opportunity to dig deeper into the rampant corruption.
However, getting there is no easy task and if he is ever to gain access into Indonesia's criminal underworld, he must go undercover and into prison, where he is to earn the trust of Uco (Putra); the son of a mob kingpin, Bangun (Pakusadewo). With a number of people on his tail – from street mobsters to the corrupt officials he helped expose – Rama has no choice but to accept and after four gruelling years infiltrating the system, he finally manages to get in.
Upon their joint release, Rama becomes one of Bangun's trusted enforcers and soon witnesses the troubles between the overindulged Uco and his controlling father; but the real worry comes with the arrival of Bejo (Abbadi); the leader of the rival Japanese gang whose sole aim is to take control of the city's underworld.
The Raid 2 is definitely not for the squeamish or for the faint of heart, but if you are a die-hard action fan then you will find plenty to love about Evans' latest effort. With plenty of broken bones, blood and bullets, the violence is unrelenting and very little is held back in terms brutality and carnage. The fighting sequences are aplenty –perhaps even a little excessive – but they are all captivating and exceptionally fascinating to watch.
Although still as hypnotising and captivating as its predecessor, The Raid 2 suffers from an overly long running time – one hundred and fifty minutes to be exact – and the narrative, whose simplicity was one of shining factors of the first film – now just seems heaped and overcomplicated. There are too many faces and names to keep up with and it takes a while before the plot finds its foothold; Uwais, the real-life Indonesian martial-arts champion, returns to play Rama and once more demonstrates amazing skills, while Putra – as the spoiled son desperate to break away from his father's shackles – steals the show.
In the end, The Raid 2 makes for a fine sequel and although its storyline may be a little convoluted at times, Evans' brilliant and gracefully composed action sequences make up for any of the film's shortcomings.