The Revanant: Beautifully Realised Revenge Drama, Worthy of it's Buzz
Leonardo DiCaprio

Tom Hardy

Alejandro González Iñárritu
Following up on last year's Oscar-win for the technically daring and wonderfully original, Birdman, writer-director Alejandro Gonzales Inarritu could well see more Oscar glory once more with his latest directorial marvel, The Revenant.
The story is set in the early 1820's and it follows the fate of American frontiersman, Hugh Glass (DiCaprio), who is helping guide a team of fur trappers through the wilderness of the American West. Led by Andrew Henry (Gleeson), the unit, including John Fitzgerald (Hardy) and Jim Bridger (Poulter), soon comes under attack by a rioting Pawnee tribe, leaving them boat-less and with fewer men than they started with.
Making their way back to base through the unforgiving terrain on foot, the unit is once more faced with a challenge when Glass is attacked by a mother grizzly bear. Badly mutilated, yet somehow still alive, he is soon placed under Fitzgerald's care, who, along with Bridger, has volunteered to stay behind until he dies so that they can give him a proper burial. After having grown tired of tending to his needs, Fitzgerald decides to leave him for dead; a move which only motivates Glass to fight through the pain and seek revenge on those who abandoned him.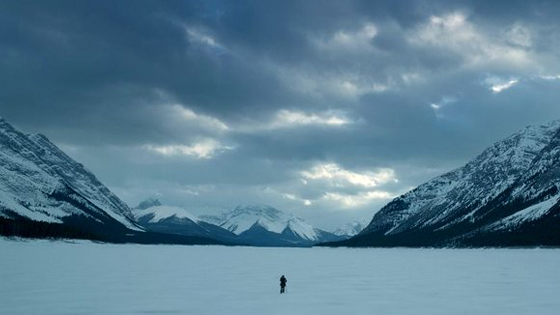 Loosely based on Michael Punke's novel titled, The Revenant: A Novel of Revenge, Inarritu's canvas of choice here is a vast landscape of wild and seemingly unexplored beauty – a complete opposite to his entirely interior setting in Birdman – whose visuals are captivating and aptly intimidating. Bathed in natural light, the work of cinematographer Emmanuel Lubezki is truly a force of its own as he goes on to capture the magnificence and the gritty brutality of the story with a great amount of realism and detail. Story-wise, the script – co-written by Inarritu and Mark Smith – is equally enthralling and the somewhat familiar subject of man vs. nature, thanks to Inarritu's superbly feral and brutally primal approach to the topic, feels new and welcomingly different.
Watching the fiercely committed Leonardo DiCaprio embrace the physical and mental struggles of his character, elevates the already excellently executed film and the Oscar-buzz currently surrounding his performance is completely merited and well-deserved. But Leo isn't the only player that deserves praise. Hardy is a force to be reckoned unto his own and is arguably as imposing as his co-star; he commands every scene masterfully, offering further proof of his immense capability as an actor.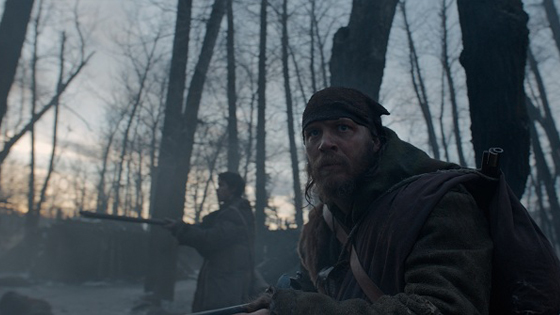 Bloody, gritty and at times hard to watch, The Revenant is not an easy way to spend a hundred and fifty six minutes of your life, but what many have failed to talk about in light of the Di Caprio buzz, is that, as a whole, The Revenant is beautifully envisioned story of revenge which, thanks to wonderful cinematography and a couple of powerhouse performances, has resulted into one of the most captivating viewing experiences of the year.