Think Like a Man Too: Sequel with Few Laughs
Gabrielle Union

Gary Owen

...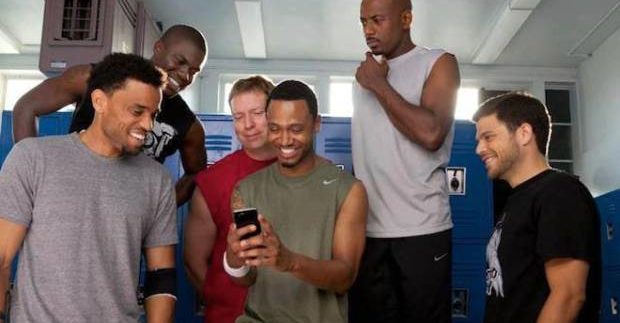 The sequel to the 2012's sleeper hit, Think Like a Man, is unfortunately, not as smart or funny as it thinks it is. Based on the bestselling relationship-advice book, Act Like a Lady, Think Like a Man, the story seems to have taken on more than it can handle and as a result, ends up bringing in a whole load of concern and very little excitement.
Set in L.A – before travelling down to Las Vegas – Think Like a Man Too follows the story of four male friends; Dominic, (Ealy), a dreamer and aspiring chef who becomes involved with the career-obsessed Lauren (Henson). Michael, (Jenkins), a real Mamma's Boy whose unusual attachment to his widowed mother, Loretta (Lewis) is causing concern with his current girlfriend – and wife-to-be – Candace (Hall). Zeke (Malco), a serious player and a true ladies man who is forced to try and court Mya (Good). Jeremy (Ferrara), a man who has been in a relationship with Kristen (Union) for over nine years, but is refusing to grow up and pop the question, and finally, there is Cedric (Hart); the divorced guy who enjoys dishing out advice and provides the necessary insights into the workings of a woman's mind.
So, when the girls stumble upon a new self-help book – written by comedian and game-host, Steve Harvey – they decide it's time to turn the tables on their respective partners, but it's not long before the men figure out what is going on and begin doing the same thing.
Directed by Tim Story – see Barbershop or any of the Fantastic Four movies – and written by Keith Merryman and David A. Newman, Think Like a Man Too appears overworked, disjointed and a little timeworn. There is very little comedy hiding beneath the neon lights of the infamous Sin City, and although the characters shared a decent amount of chemistry on screen – special nods to Hart who ends up carrying most of the comedy as the bitter and "knowledgeable' divorcee – but, there are just too many of them to keep up with, let alone fully connect to.
Think Like a Man Too is neither ground-breaking nor completely dreadful; relatively funny but overly long and a little loose, the movie offers too many storylines – and very little relationship advice – but not enough story, or focus, to see any of them through until the end.