Third Person: Star Cast, Limp Drama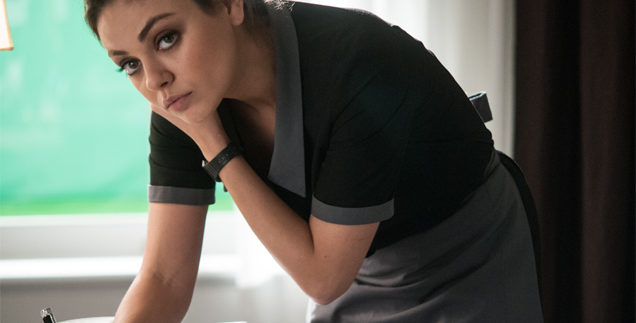 With critically-acclaimed box office hits like Crash and Million Dollar Baby among his past credits, British screenwriter and director, Paul Haggins, has a Hollywood reputation that brings a certain expectation to any project he's involved in. His latest effort, however, doesn't seem to know which way it wants to go or what it wants to say.
Set in Paris, New York and Rome, Third Person is built around multiple storylines which follow the lives of three couples, each dealing with their own set of dilemmas in matters of the heart. Michael (Neeson) is a Pulitzer Prize-winning author whose best days are behind him. He's come to Paris to work on his latest novel and also to spend some quality time with his young mistress, Anna (Wilde); a fame-hungry journalist with a mysterious past.
Meanwhile, in the Eternal City of Rome, Scott (Brody) – a dodgy American businessman, who makes his money stealing designer clothes in order to make cheap knockoffs – is in Italy for business where he ends up meeting Monika (Atias); a distressed Romanian-gypsy beauty trying to find her daughter, who, according to her, was sold into slavery.
Last of all, there is Julia (Kunis); a troubled ex-soap opera actress –now working as a housekeeping maid in a five-star hotel – who has been battling for custody of her six-year old son from her ex-husband, Rick (Franco) – a famous New York artist who believes that Julia is mentally unfit to take care of their child.
Interlocking stories tend to make an interesting watch – see Magnolia, Love Actually, Paris Je T'aime – and there is always a sense of anticipation in watching how all of the story threads will come together at the end. In Third Person, unfortunately, there is very little that's engaging about the the storyline itself. The script is overstated – even overdramatized at times – and thanks to the constant clue-dropping, the end-result is predictable, to say the least.
Kunis spends most of her time crying, while Franco's instinctive laid-back approach doesn't really register. As the shifty entrepreneur, Brody is given one of the most simplistic – and highly implausible – scenarios to work with, but thanks to his chemistry with the gorgeous Atis, he manages to deliver. Neeson, meanwhile, is convincing as the weathered author, while Wilde is once again incredibly watchable and engaging.
Pretty to look at but lacking the direction, focus and overall passion needed to sustain interest; Third Person is awkward and most definitely one of Haggins' most disappointing projects to date.