Tokarev: Another Nic Cage Dud
Danny Glover

Nicolas Cage

...

Mystery & Suspense

Thriller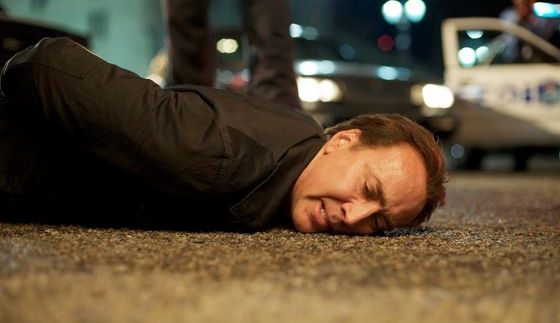 Jumping from one cheesy role to another, internet meme sensation, Nicolas Cage, seems to have a hard time saying no, and once again finds himself in a weak movie; this time in Paco Cabezas's super-garish and over-the-top thriller, Tokarev.
Tokarev follows the story of Paul Maguire (Cage); during his time as a bona fide criminal, Maguire and his buddies stole a briefcase of cash and a service pistol called the 'Tokarev' from the Russian mob.
Five years later, he married to a beautiful wife, Vanessa (Nichols), with whom he shares a lovely home and stunning teenage daughter, Caitlin (Peeples). At a charity dinner, he receives an unexpected visit from Detective St. John (Glover). The detective, whom Paul knows well from his days as a criminal, soon informs the couple that there has been a terrible tragedy involving their daughter, whom they left behind at home with two friends.
Devastated and desperate to learn to what happened, Paul rushes back to the house only to find it completely demolished and his daughter missing. He soon learns that men of a Russian inclination broke in and kidnapped Caitlin. Convinced that his past has returned to haunt him, Paul, against the detective's objections, soon finds himself back onto the streets, in the hope of finding his daughter.
Looking at his back-catalogue of duds, one can't help but wonder what – if any – thought Mr Cage channels when choosing roles. Giving in to the dramatics, Cage is pretty difficult to take seriously and he ultimately fails to embody the anguish a father losing his daughter, while Stormare – sporting a dubious Irish accent – and Glover as the concerned detective, are equally as lifeless.
Written by Jim Agnew and Sean Keller, Tokarev bears strong resemblance to Liam Neeson's super-entertaining Taken film series – minus the emotional connection to the lead character. The action is sloppy and the mystery behind the daughter's disappearance is revealed pretty early on; leaving very little room for something or someone to cairorevamp_user for.