Vampire Academy: Mean Girls Meets Twilight
Danila Kozlovsky

Gabriel Byrne

...

Action & Adventure

Comedy

...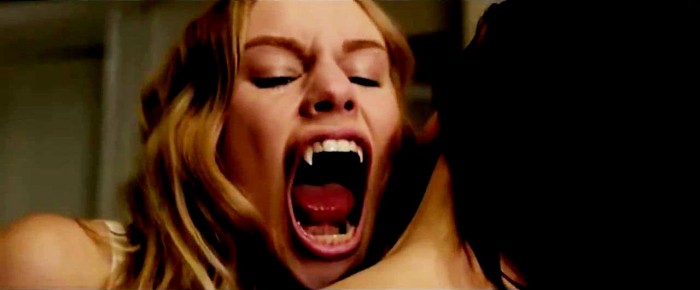 Based on Richelle Mead's best-selling novel of the same name, Vampire Academy is the first out of the six-book series to be adapted for the big screen. With the books' cult following indicating that this could be the next big young-adult fiction franchise in Hollywood, the first instalment suggests otherwise.
The film follows the story of Rose Hathaway (Deutch) and her best-friend, Lissa Dragomir (Fry). Rose is a Dhampiris; an outspoken half-human, half-vampire whose mission in life is to protect Lissa; a princess who is next in line for the throne of Moroi – a peaceful, mortal race of vampires.
Two years prior, a tragic car accident bonded the girls together, enabling a strong psychic connection between them. Both girls were attending St. Vladimir's Academy for vampires – reminiscent of Harry Potter's Hogwart's – but have been on the run for the past year, busy making a normal life for themselves in Oregon.
However, they are soon captured and delivered back to the academy by a group of evil, immortal vampires known as Sorgois. The girls are soon forced to return to their routine and while Rose is busy falling in love with her much-older combat trainer, Dimitri (Kozlovsky), she must also keep a close eye on Lissa, who, as she soon learns, may be in great danger.
Directed by Mark Waters and written by Daniel Waters – responsible for high-school drama hit Mean Girls – Vampire Academy spends a lot of its running time explaining itself and fails to connect with those not familiar with the books. There are too many vampire parables and fables to keep up with let alone understand and from one shady character to another, it eventually becomes incredibly difficult to differentiate between the good guys and bad guys.
Leading the way is Deutch as Rose, whose sarcasm and deadpan expressions are fitting for her role, though her complex relationship with Lissa – which serves as the glue of the story – never really registers as anything more than school buddy status. Fry, as the vulnerable princess of Moroi, was a decent casting choice, while the long lists of supporting characters fail to influence, or expand on the story's incredibly weak premise.
Suffice it to say, fans of the books will get a kick out of seeing the characters come to life. As for the rest, Vampire Academy is a seemingly lifeless teenage high-school drama that may have been better left untouched.