Walk of Shame: Lame Excuse of a Rom-Com
Elizabeth Banks

James Marsden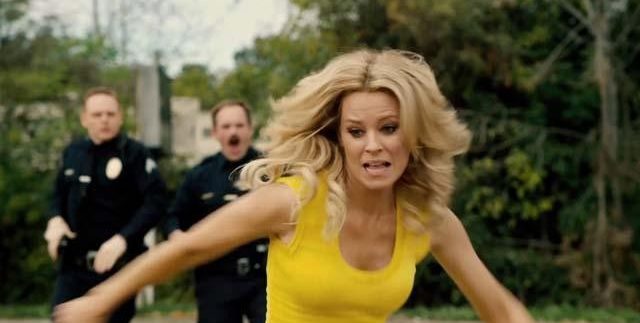 Steven Brill's latest one-night stand comedy – where humiliation and racial stereotype seem to be the only sources of inspiration – is a poorly-executed and highly brainless slapstick offering in the Walk of Shame.
Meet Meghan Miles (Banks); a television news anchor working in the heart of L.A. Meghan has big dreams of being a national network star but things go awry when she gets the chance on a particularly bad day for her.
In order to put an awful day behind her, Meghan decides to head out for a night out in town with best pals, Rose (Jacobs) and Denise (Wright Olsen). Dressed to impress – in a skimpy banana-yellow mini-dress and towering heels – it doesn't take too long for Meghan to lose her inhibitions.
After a night of drunken passion with cute bartender Gordon (Marsden), Meghan receives word that she is needed at the network after all, and that she needs to make an appearance at the upcoming audition. However, getting there proves a little difficult when Meghan discovers that her car was towed and with it, her purse and personal ID. Will Meghan make it across town in time and have her dreams realised?
Much of the fault with Steven Brill's Walk of Shame comes with its all-too familiar and predictable narrative which feels dim-witted, risk-free and utterly gutless. Failing to embrace its comedic potential to the fullest, the film comes across as a compilation of staged comedic set-pieces that end up shoving the comedy down your throat. The story is filled with lots of misunderstandings, humiliating scenarios and lots of huffing and puffing across the dodgy streets of L.A and, although there are a couple of moments where the film seems like it knows where it's going, the satisfaction is very, very brief.
Banks, who's made a name for herself following a string of endless supporting roles, has finally been given a chance to carry a comedy by herself. From being mistaken as a hooker, crack-whore and promiscuous masseuse, Banks manages to offer a few moments of hilarity, but she – just like Steven Brill's stereotypical sense of humour – wears thing pretty early on.